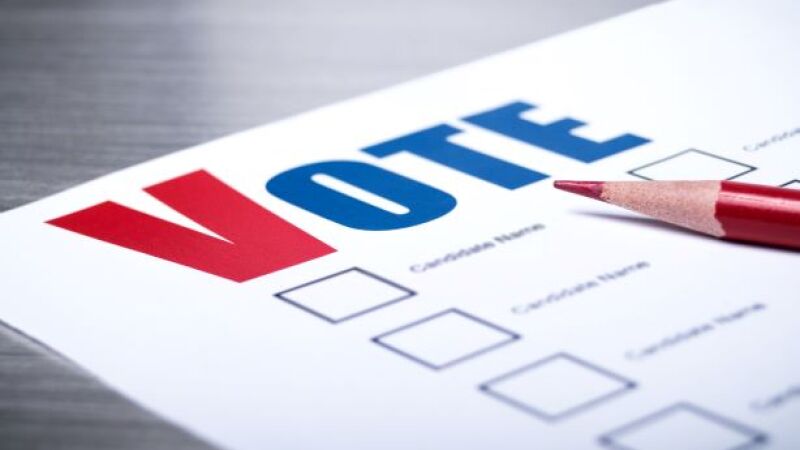 Des Moines, IA – Today, AARP Iowa is releasing a new Selzer & Company poll showing 50+ Iowa registered voters broadly support absentee voting and sending voters absentee ballot applications, especially if the COVID-19 pandemic persists during the General Election in November.

The poll of registered Iowa voters age 50 and over was taken between July 6-8 and has a margin of error of ±3.5 percentage points. Commissioned by AARP, the survey questions focused on older Iowa voters' views of actions taken by the Iowa Secretary of State during the June Primary Election to encourage absentee voting during the COVID-19 pandemic, along with general views about voting methods and voting safely in the upcoming General Election.

Highlights of the poll include:

· Iowa Voters Support SOS Sending Absentee Ballot Applications: By well over 2-to-1, older Iowa registered voters approve of the Iowa Secretary of State's decision earlier this year to mail absentee ballot applications to all registered voters ahead of the 2020 primary. Fully 69% approve and 25% disapprove.

· Broad Majority Support Auditors Sending Ballot Applications in the General Election: Ahead of the November general election, 63% support their county auditor sending absentee ballot applications to all registered voters in their county. 31% oppose sending an absentee ballot application. Support for sending an absentee ballot application is strong across Iowa, including cities (73%-24%), suburbs (66%-32%), towns (57%-35%) and rural areas (56%-38%).

· Spreading COVID Greater Threat Than Potential for Voter Fraud: These surveyed voters see a greater threat in the potential spread of COVID-19 at polling locations than in potential voter fraud from absentee ballots. 57% fear spreading the virus over potential fraud in Iowa, with 36% seeing potential fraud as the greater risk.

· Very Little Support for Restricting Access to Absentee Voting: 81% of Iowa 50+ voters feel most favorable toward office holders who either support increasing (44%) or maintaining (37%) access to absentee voting while only 11% support officeholders who want to restrict access to absentee voting.

· Voting Absentee Slightly Edges Voting In-Person at Polling Place for November Election: For Iowa 50+ voters, 48% say they prefer to vote absentee for the General Election in November, while 44% plan on voting at their polling place on Election Day.

"These data points show comfort with absentee voting, especially now, with the threat from COVID-19" said J. Ann Selzer, founder of Selzer & Company. "A majority of older voters see the threat of spreading the virus at Iowa polling places as greater than the threat of voter fraud from absentee ballots."


"According to this poll, taken by one of the most reliable pollsters in the country, it's crystal clear older Iowa voters broadly support having the option to vote safely by absentee ballot," said AARP Iowa State Director Brad Anderson. "We need to make voting absentee as easy, safe and accessible as we can for older Iowans voting in the upcoming November election. Unfortunately, COVID-19 will still be around this fall, which means election officials should take appropriate precautions now to allow older voters to vote absentee if they choose. AARP strongly encourages either the Secretary of State or individual county auditors to mail absentee ballot applications to all registered Iowa voters to ensure they have the tools they need to vote safely from home."

Selzer & Co. poll interviewed 804 registered Iowa voters age 50 and over, including 91% saying they will "definitely" vote in the November election.

Click for Topline Poll Results - or scroll below.