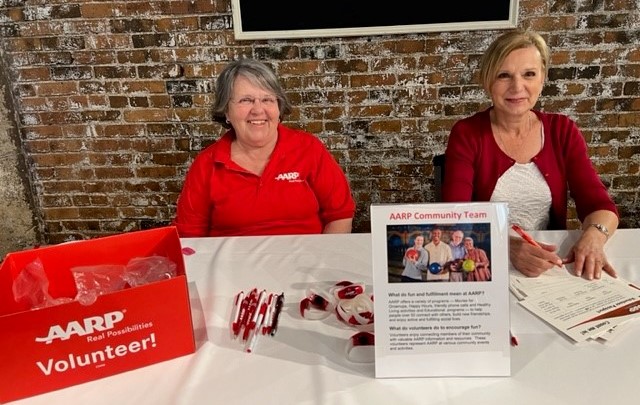 April is National Volunteer Month, a time to recognize the contributions that Iowans 50+ provide to their communities through volunteer work and a chance for us all to think about how we can help make a positive difference in the lives of our neighbors.

Below are some of the roles where AARP Iowa volunteers share the time and talents, and we can't thank them enough for the meaningful ways their efforts improve our communities and connections to one another.

Advocacy Team - Volunteers partner with staff on advocacy efforts related to federal, state and local issues. Activities include contacting or meeting with lawmakers about key issues, attending events at the Capitol during session, writing letters to the editor, and sharing personal experiences to help others understand the importance of a specific issue.

CARE Team - Community Action, Resources & Education volunteers help with community events and develop fun, educational opportunities for Iowans to learn and engage.

Fraud Watch Team - Volunteers lead programs across the state to educate Iowans on the latest tactics to avoid scams and fraud.

Driver Safety Program - Volunteers lead AARP Smart Driver Courses to help keep older Iowans safe on the road.

Tax-Aide Program - This free public service is the nation's largest volunteer tax preparation service. No matter your skill set, there are ways to help. Roles include counselors who prepare and file returns as well as administrative and technology coordinators.

If you'd like to find out more about volunteering with us, please let us know by filling out this short Volunteer Interest Form.