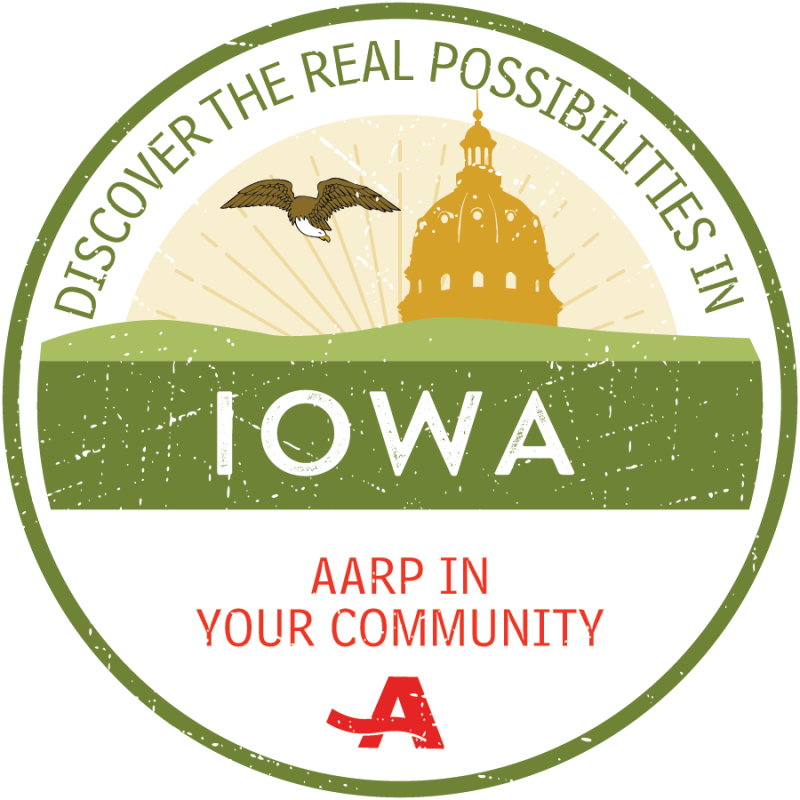 Aug. 14, 2017 is Veteran's Day at the AARP booth at the Iowa State Fair! Veterans are invited to visit our booth and pinpoint where they served on our map. We will also be giving Veterans special AARP Challenge Coins to express our gratitude for their service.

Our booth isn't limited only to Veterans! Come visit our booth and create a Thank You Card to thank a Veteran for all that they have done for our country. After filling out your Thank You Card head on over to our photo booth for a fun photo with your choice of a green screen background. AARP will also be raffling off two $100 gift cards so make sure you register!

The event celebrates the important role Veterans have played in America's history and the important role that they continue to play today. AARP is very excited and proud to celebrate the service and sacrifice of veterans from across the years, miles and conflicts at the Iowa State Fair, and hope to see you there!

Location -

Our booth is located on the Grand Concourse right in front of the Varied Industries Building.