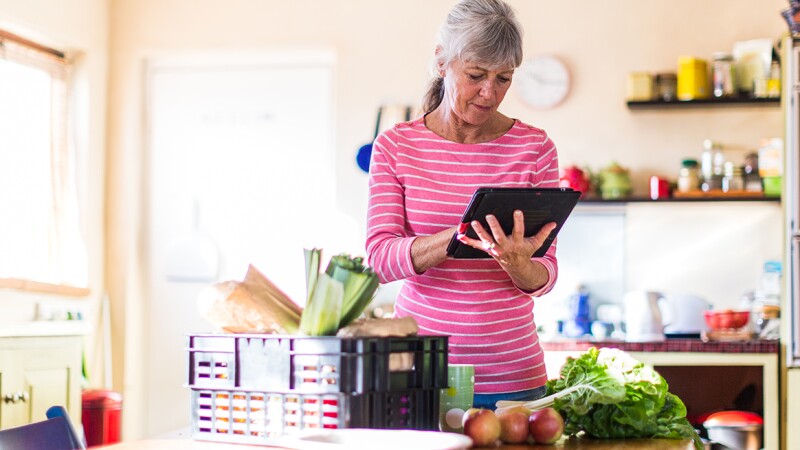 Last Updated on July 8, 2020

In the face of the coronavirus pandemic, AARP Kansas is providing information and resources to help older Kansans and those caring for them protect themselves from the virus and help prevent it from spreading to others.

On July 6, Governor Laura Kelly announced in a news release that her administration and officials with the Kansas Department of Health and Environment recommend that most local communities again do not move into Phase Out of "Ad Astra: A Plan to Reopen Kansas" at this time, and instead stay in Phase 3.

"Nearly 3,500 new cases of COVID-19 have been reported in Kansas over the past two weeks – which is the steepest rate of new case development since the pandemic began," said Governor Kelly. "After careful consideration, Secretary Norman's team at KDHE and members of my administration have decided we still do not feel most communities are ready to move into the final phase of the 'Ad Astra' plan at this time."

Key Phase 3 highlights for communities:

Mass gatherings of more than 45 individuals are not recommended;
All education, activities, venues and establishments may operate and are recommended to follow all public health guidelines;
On-site staffing has no recommended restrictions;
Nonessential travel may resume, provided travelers follow KDHE travel and quarantine guidelines for travel to high-risk areas.
As always, Kansans should continue to adhere to hygiene and social distancing protocols, including:

Washing hands frequently, while avoiding contact with one's face;
Remaining home when sick or running a fever;
Following isolation and quarantine orders issued by state or local health officers;
Wearing a cloth face mask when in public;
Do you have symptoms?
If you have coronavirus symptoms, call your health care provider or local public health department to figure out if you could — and should — get tested. Signs of the virus are a dry cough, fever and shortness of breath.

Kansas County Reopening Plans

Latest News from Governor Kelly:

July 8 Executive Order re: Driver's License Extension and Adult Care Home Licensure
June 29 Executive Order requiring Kansans in public places to wear masks beginning at 12:01 a.m. Friday, July 3.
Up-to-date state health information:

Food assistance resources:

If financial difficulty is a barrier to food, find your closest food bank and other food assistance programs in your area.
Kansas WIC program physical requirement waived.
Supplemental Nutrition Assistance Program (SNAP)– provides monthly nutritional food assistance for people with low incomes and limited assets. Call toll-free 1-888-369-4777.
Unemployment benefits:

To apply for unemployment insurance in Kansas, visit the Kansas Department of Labor's website or visit the Kansas Department of Labor's Facebook page for updates.
AARP Foundation Tax-Aide program in Kansas:

Kansas Tax-Aide sites are closed. For information about tax filing deadline extensions and other tax filing updates, visit Kansas Tax-Aide.
General Assistance for older Kansans:

Veterans Assistance :

Driver's License and Vehicle Registration Extension Information:

Learn more about the 60-day extension for driver's license and vehicle registrations by visiting the Kansas Department of Revenue website.
Ideas for Physical Activity at Home:

More on Coronavirus