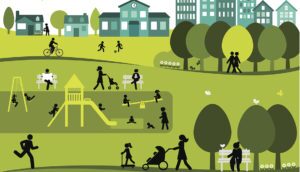 Do you have ideas on how to make Wichita a more livable city?

AARP Kansas is hosting a series of coffee-and-listening events to get your input through Aug. 1.

The information will help guide the organization as it works with local officials to make Wichita a city where residents of all ages can thrive.

Livable communities are safe and secure, with affordable housing, diverse transportation options and community services that help people engage in civic, economic and social life.

Representatives from the AARP Wichita Leadership Council, which includes local members, are helping to coordinate the events.

Check our calendar to find a session nearby. Offer input on how Wichita can be more livable for people of all ages by filling out an online survey at bit.ly/2Um3n8y.