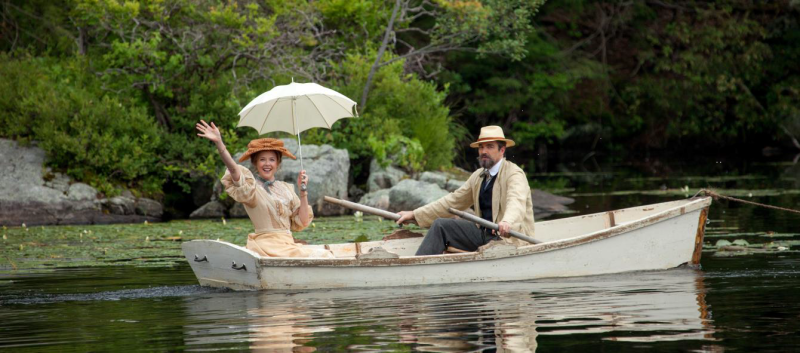 AARP Movies for Grownups series is showing The Seagull at Regal Warren West Theatre in Wichita on August 23 rd at 7:00 pm.
The Seagull is a drama based on the book by Anton Chekhov. It takes place at a Lakeside Estate and features a love triangle between the Diva Irina, her lover Boris, and the ingénue Nina. It delves into the obsessive nature of love and the complicated relationships between parents and their children, as well as the over-arching value of art.
The movie stars , Annette Benning, Saoirse Ronan, and Corey Stoll. It is produced by Leslie Urdang, Tom Hulce, and Robert Salerno and is directed by Michael Mayer.
The Seagull is rated PG-13 for some mature thematic elements, such as violence, drug use, and partial nudity. The movie runs for 98 minutes. No audio assistance is available for this screening.
Registration is required. To R.S.V.P., call 1-844-418-2281 or visit http://aarp.cvent.com/Seagull_Wichita.