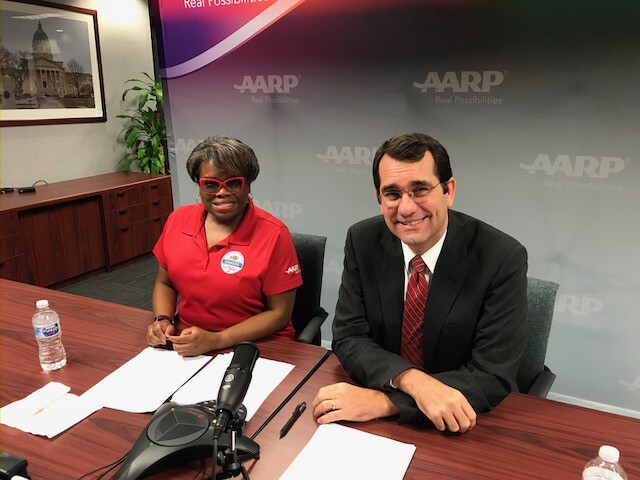 In case you missed it, you can still listen to the AARP Kansas Teletownhall meeting about protecting yourself from holiday scams. AARP Kansas Director Dr. Maren Turner was joined by Kansas Attorney General Derek Schmidt and Kristin Keckeisen (by phone) with the AARP Fraud Watch Network for a Teletownhall meeting on December 11, 2017 to talk about the latest scams and frauds in Kansas.

Find out how to protect yourself and family and friends from Identity theft and learn what scams are popular right now and how to avoid them. To listen, click here.

Identity theft, investment fraud and scams rob millions of Americans of their hard-earned money every year. Older adults tend to be bilked out of about $3 billion every year. Con artists use a myriad of scams to steal your hard-earned money, including phishing scams, tech-support scams, gold coin scams, oil and gas scams, sweepstakes and lottery scams, grandparent scams and many more. Although their methods are different, research shows that the tactics scammers use are the same.

For more information about the latest scams happening across the country and right here in Kansas, visit the AARP Fraud Watch Network. You can sign up for alerts about scams in your area. You can also talk to a live operator by calling 877-908-3360 to share your story and receive assistance from our call center.