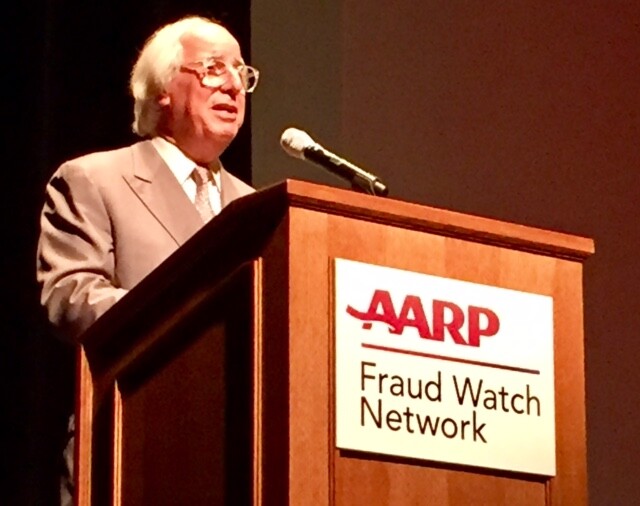 Frank Abagnale, whose experience was portrayed by Leonardo DiCaprio in the movie Catch Me If You Can, will discuss ways consumers can protect themselves from identity theft and scams on Oct. 2, at Wichita State University.
As a young man, Abagnale impersonated an airline pilot, attorney and doctor while cashing millions in fraudulent checks. After he was caught, he spent 40 years helping the FBI. Now, in cooperation with AARP Fraud Watch Network, Abagnale will speak from 6:30 to 8 p.m. at the Hughes Metropolitan Complex, 5015 East 29th St. N., Wichita.
The event is free, but registration is encouraged at aarp.cvent.com/StealingYourLife100218. For details, call 866-448-3619 toll-free or email ksaarp@aarp.org.