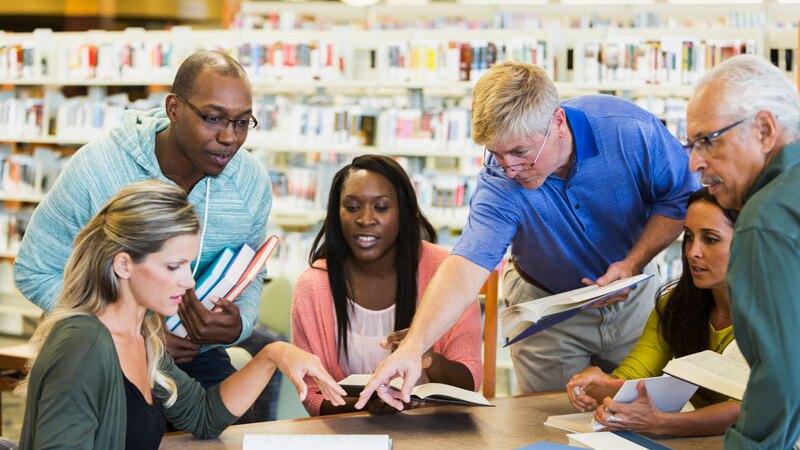 Ready for Your Comeback?
AARP Kentucky Volunteer Ambassadors are ready now to help you find your next learning path!

AARP Kentucky volunteers are helping present opportunities for adults in Kentucky to complete a GED, college certificate, or college degree.

Tens of thousands of Kentuckians, we call "Kentucky Comebackers" want to advance their degree or credentials. AARP volunteers are helping these adults navigate the complex journey (back) to and through post-secondary education. Many of these paths are low-cost, affordable, or at no-cost to the learner!

🔴Connect with Kentucky Community & Technical College System -1-877-528-2748.

Recent labor market statistics show millions of unfilled jobs across the U.S. At the same time, American workers are finding they are not able to move up in their company or secure a higher wage job because they lack the credentials or degree required. Many qualified career seekers can be trained for a high paying, in-demand job in four months or less, tuition free. The Kentucky Community and Technical College System offers over 350 programs in healthcare, advanced manufacturing, construction/trades, IT/business, and logistics.

Overview of Lifelong Learning Paths Available in Kentucky

🔴 Kentucky Skills U: Free adult education services to help Kentuckians obtain a GED.

🔴 Kentucky Work Ready Scholarships: Tuition-free certificates and two-year degrees through local community colleges and other local institutions.
Call 833-711-WRKS or go to workreadykentucky.com for more information.

🔴 Project Graduate: Degree completion support for adults with 80 or more college credits.

🔴 Donovan Scholars: The Commonwealth of Kentucky offers a unique opportunity for citizens age 65-plus to take classes for free at any state-supported institution within the Commonwealth. Contact the institution of your choice for more information.

Download Printable KYComebackers informational brochure: KYComebackers Public Information (PDF)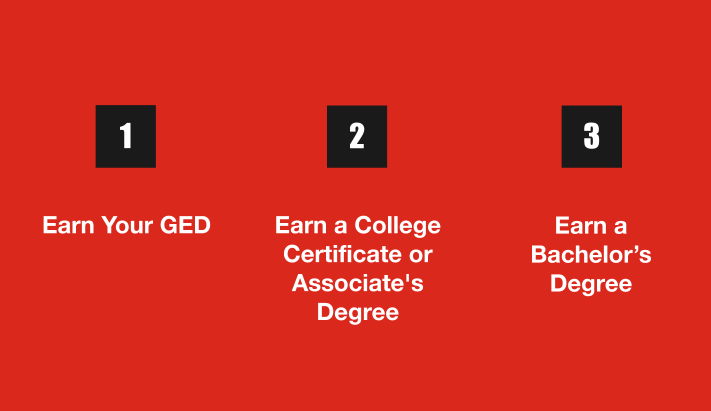 Watch & Share Our Recorded Webinars with Family & Friends
Watch Recorded (#1) Comeback Kentucky Webinar #2-Recorded Version
Lifelong Learning Opportunity Path 2: Earn a Technical Certificate or Associate's Degree through the GED Plus and Kentucky Work Ready Scholarship Programs.

Representatives from the GED Plus program and the Kentucky Work Ready Scholarship program will talk about how you can earn a short-term certificate or associate's degree (potentially tuition-free) that helps prepare you for a job in-demand.

Watch Recorded (#2) Comeback Kentucky Webinar #3 - Recorded Version
Lifelong Learning Opportunity Path 3: Complete Your Bachelor's Degree through Project Graduate or Donovan Scholarship Programs.

NEW Career Resources for Veterans and Military Spouses
🔴 AARP.org/VetsJobCenter

For the 8+ million Veterans in today's U.S. workforce, it can be challenging to know where to start a job search and get prospective employers to understand how your military skills and experience transfer to a new position. That's why AARP created a new digital platform bringing together valuable information and resources to help Kentucky's veterans and their spouses compete in today's job market, whether as part of a transition after service, or a career change later in life. The AARP Veterans and Military Spouses Job Center and a new Veterans Career Advantage Course offer career skills development, resume advisors, connections to military-friendly employers, webinars, how-to-guides, and more.
Download New: Kentucky Veterans and Military Spouses Career Resources - PDF








Back To Top

Learn More & Contact AARP Kentucky:
Send AARP Kentucky an Email

More Work and Jobs Resources from AARP:

The AARP Skills Builder for WorkSM helps you gain in-demand skills that could give you an edge in today's competitive job market.
Learn@50+ Get ready for what's next with AARP's no-cost, online educational programs including job search skills, family caregiving and new technology.
AARP Job Board and Job Search Tool - This job search tool focuses on experienced workers and helps you look for job openings that match your interests. Narrow your results with filters for part-time work, full-time work, location and more.
More Resources from The Graduate! Network:
The Graduate! Network