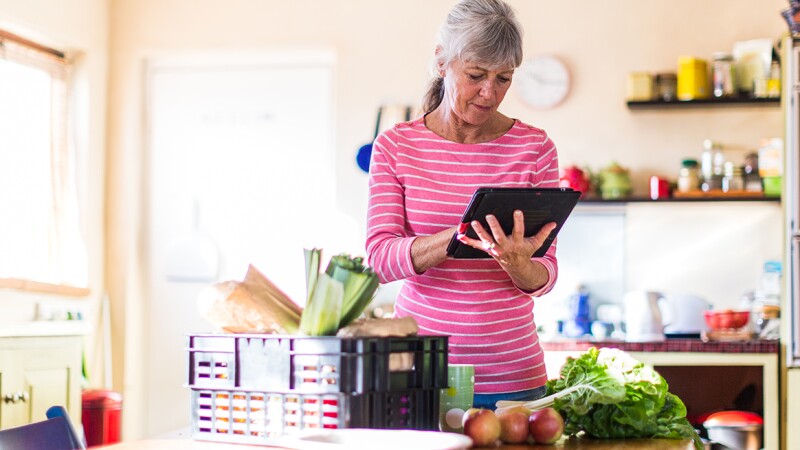 Team Kentucky, Information and Resources During COVID-19

In the face of the coronavirus pandemic, Kentucky is providing information and resources to help older Kentuckians and those caring for them protect themselves from the virus and help prevent it from spreading to others.

Team Kentucky's official source with daily verified information concerning COVID-19, here: KYCOVID19.KY.gov

The COVID-19 hotline is a service operated by the healthcare professionals at the KY Poison Control Center who can provide advice and answer questions. Kentucky COVID-19 Hotline 1-800-722-5725

Kentucky COVID-19 Hotline 1-800-722-5725

Effective Monday, March 23, 2020 - Governor Andy Beshear announced all in-person retail businesses that are not life sustaining must close. More details and listing of closures, here.

If you have coronavirus symptoms, call your health care provider or local public health department to figure out if you could — and should — get tested. Signs of the virus are a dry cough, fever and shortness of breath. (Read more about coronavirus and how to stay safe)

April 15 - The 6 Questions You Should Ask Nursing Homes
Do you have a loved one in a nursing home? Here are six questions you should ask.
If you have a spouse, sibling, parent, or other loved one in a nursing home, you may be worried about their safety and well-being because of the coronavirus pandemic. AARP consulted with leading nursing home experts to provide you with some key questions to ask the nursing home, download printable copy, here:
AARP Kentucky Tele-Town Hall - Friday, April 17
April 17 - Join AARP Kentucky for a live telephone town hall conversation with First District Congressman James Comer (KY-01) to discuss the coronavirus pandemic and updates. Friday, April 17 at 10:30 a.m. EST / 9:30 a.m. CST

Kentucky COVID-19 Tele-Town Hall - Monday, March 30
Rewind and listen to the AARP Kentucky special Coronavirus live Tele-Town Hall recorded on Monday, March 30, 2020. Listen to updates from Kentucky Governor Andy Beshear, Attorney General Daniel Cameron, Secretary Eric Friedlander, and Dr. Jon Klein, M.D. Ph.D. about Kentucky's actions to combat COVID-19. Listen to more on how you can best care for and stay connected with loved ones (audio link below).

Listen to recorded replay of AARP Kentucky COVID-19 Tele-Town Hall - March 30, 2020
To listen to previous COVID-19 tele-town halls, please click here.
Up-to-date state and local health information:

Kentucky Primary Elections (June 23, 2020): Vote Absentee Ballot by requesting your ballot at GoVoteKY.com (Deadline: June 15)
A lot has changed due to COVID-19, but one thing will never change. The importance of voting. And right now, with the health of Kentuckians at risk, it's more important than ever that we have our say at the ballot box. For the upcoming election, AARP fought to make sure you can vote safely.
Food assistance resources:

If financial difficulty is a barrier to food, find your closest food bank and other food assistance programs in your area.Feeding America Kentucky Heartland serves 42 Kentucky Counties. Call for local food pantry assistance: 1-270-769-6997
Apply for all public assistance programs by visiting the Benefind website or by calling the DCBS Call Center:1-855-306-8959.
Meals on Wheels – Home Delivered Meals: 1-877-925-0037 (CHFS Direct 502-564-6930 ext. 3495)
Unemployment benefits:

Kentucky Unemployment resources: 502-564-2900 (7 a.m.-7 p.m. EST)
Internal Revenue Service:

Veterans Administration: Coronavirus FAQs: What Veterans need to know.

Health assistance resources:

Kentuckians may apply for Medicaid only by calling the Kentucky Healthcare Customer Service line 1-855-459-6328 or contacting an application assister through the Kentucky Health Benefit Exchange website.
AARP Kentucky Guide to Local Area Development Districts and Area Agencies on Aging

Downloadable Guide (PDF) to Kentucky's local Area Development Districts and aging resource centers provide a wide range of assistance services.
AARP Family Caregivers Resources

Neighbors Helping Neighbors: Community Connections AARP Community Connections, a new online platform launched by AARP Innovation Labs today, allows users to organize and find local volunteer groups to help pick up groceries, provide financial assistance or lend emotional support to neighbors, friends and loved ones. Across the country, these informal online groups—also called "mutual aid" groups—help communities stay connected at a time when people must practice social distancing to stay safe.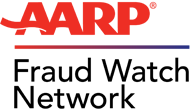 Fraud Watch Network from AARP
Call our free helpline at 1-877-908-3360 if you or a loved one suspects a scam.
Fraud
•Scammers are doing what they always do – using headlines as opportunities to steal money or sensitive personal information.

•At this time, there is no vaccine, treatment or cure for COVID-19. Ignore offers online or in stores that claim to offer treatment or cure.

•Be on the lookout for requests for donations to help people affected by the coronavirus. Ask the caller to send information by mail, and to defer any decision to give a donation to a cause until you've researched it. Online options include www.charitynavigator.org and www.give.org.




State and local relaxation relief:

More on Coronavirus