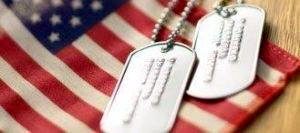 AARP Kentucky is seeking volunteers for the 2019 National Veterans Wheelchair Games in Louisville, July 11-16.

The event will bring some 600 veterans to town to participate in sporting events such as wheelchair basketball, softball, swimming, cycling, power lifting and rugby.

Up to 3,000 local volunteers are needed to support the athletes during six days of competition, as well as at events before and afterward. Individuals, groups and corporate teams are welcome to help out.

AARP volunteers will staff a veterans resource table in the Athlete Village.

The games, which are the largest annual wheelchair sports and rehabilitation event in the world for military veterans, are put on by the U.S. Department of Veterans Affairs and Paralyzed Veterans of America.

Even if AARP members cannot volunteer, they are invited to support veterans by attending the games, which are free. Showing up and cheering for the athletes is one more way to honor their service.

Go to aarp.org/ky or wheelchairgames.org to learn more about volunteering or attending.