More than a month after Hurricane Ida made landfall at Port Fourchon, Louisiana, thousands of homes and businesses are still without power. The storm's 150 mph winds decimated homes, toppled trees and prompted mass evacuations from the state's coastal communities. Many residents have either not yet returned or no longer have homes to return to, and older residents who may have medical issues or who may be unable to leave their homes are among the most impacted.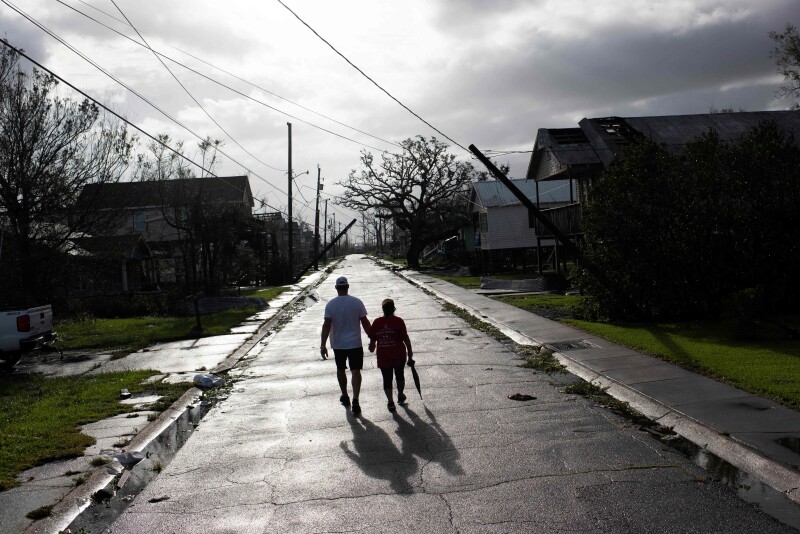 As cleanup efforts continue, here's a list of where to go for information and assistance — and opportunities to help those who have been affected:


Recovery Resources
Avoiding Scams and Fraud

When dealing with contractors for home repairs, flood damage or debris removal, check references, don't give money up front and ask your insurer if it has any preferred local contractors. Learn more about how to avoid fraud from AARP Louisiana's tele-town halls.
The Federal Emergency Management Agency (FEMA) keeps a running list of disaster-related rumors and scams. If you suspect you're being scammed, call the Louisiana Attorney General's office at 225-326-6705.
Government Assistance

Fill out the anonymous questionnaire on DisasterAssistance.gov or call 800-621-3362 for information about federal grants, loans and other resources that may be available. More than $800 million in grants and loans has already been distributed by FEMA to people impacted by Hurricane Ida.
Insurance

If you're uninsured — or if your insurance doesn't cover damage related to the hurricane — apply for disaster assistance through FEMA.
If you have homeowners or renters insurance, FEMA recommends filing a claim with your provider ASAP.
Fuel and Electric Power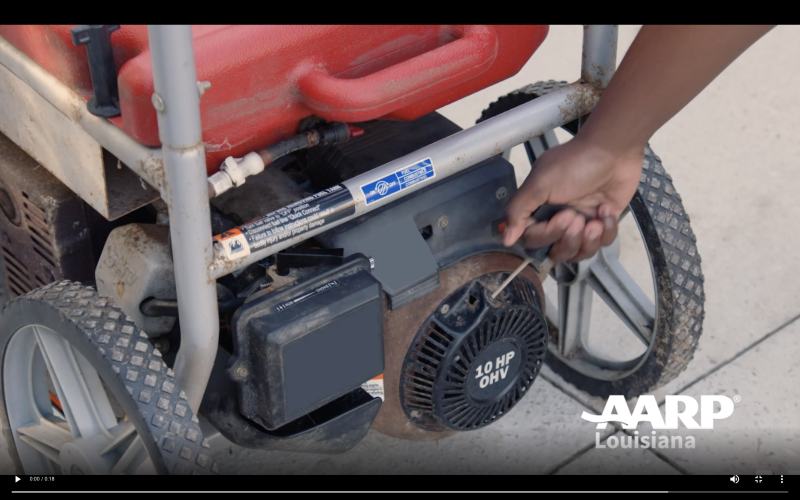 AARP LA Generator Safety
Food and Supplies

Shelter

The American Red Cross has opened shelters in Louisiana and Mississippi. Call 211 or 800-733-2767, or go to the Red Cross website to find a shelter near you. You can also download the Red Cross emergency or hurricane apps on your smartphone.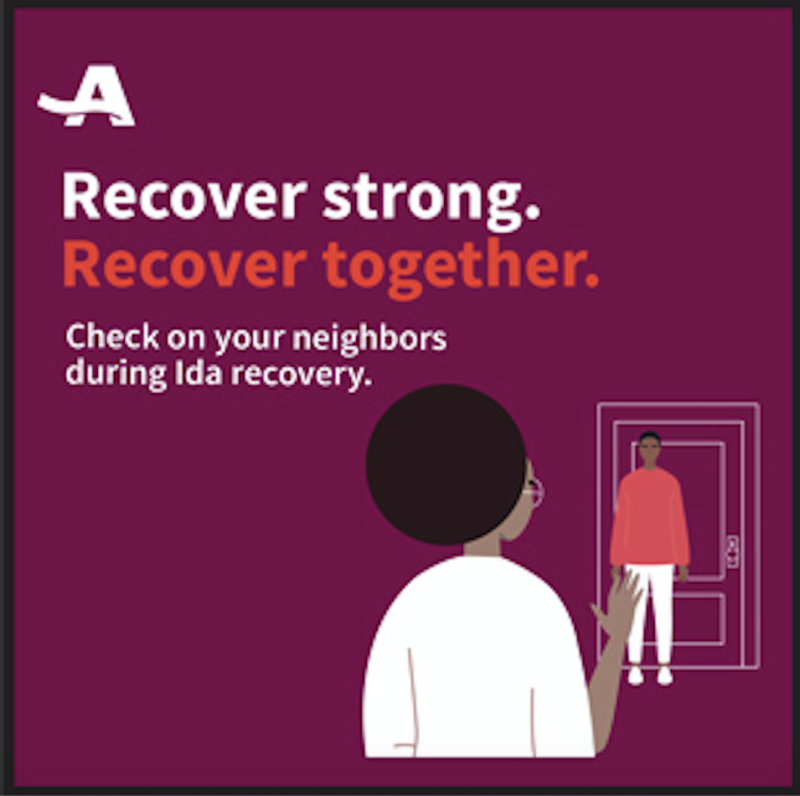 Flooding and Road Closures

Check the Louisiana Department of Transportation and Development's traffic and road closure tool to plan a route to or from your home, or call 888-762-3511.
AARP also encourages those impacted by the storm to check in on their neighbors and loved ones as recovery efforts continue.


Donate or Volunteer
Direct Relief is collecting donations and has been sending emergency medicine and supplies to people in New Orleans, Shreveport, Baton Rouge and other impacted communities.
Volunteer Louisiana, in partnership with AmeriCorps and the Louisiana lieutenant governors' office, offers a sign-up sheet that will alert you to future volunteer opportunities.
All Hands and Hearts is organizing donations and volunteers and is anticipating a need for chainsaw work, roof tarping and mold sanitizing.
GoFundMe set up a centralized page for all verified campaigns to help people impacted by Hurricane Ida, including a drive organized by the Louisiana Association of the Deaf to support those in the deaf community who have been impacted.
SBP, an organization originally launched to help communities recover from Hurricane Katrina, is collecting donations and helping people complete FEMA applications, rebuild their homes and avoid scams and fraud.
This story, published on Aug. 31, was updated Oct. 1 with more resources available to people impacted by Hurricane Ida.


Also of Interest