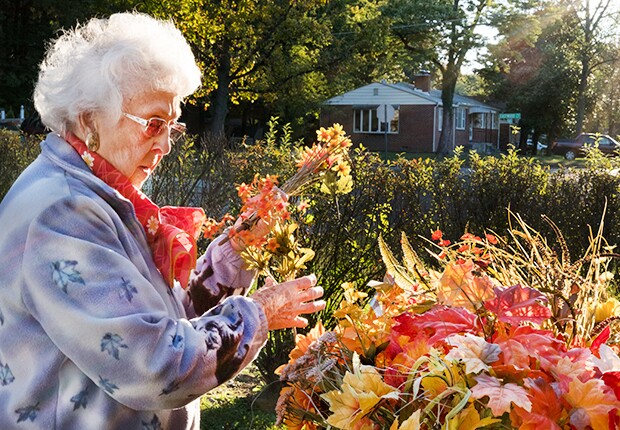 By Thomas Ferraro

Years ago, Marge Allen suffered a bee sting that triggered a severe allergic reaction that had her gasping for air while she was rushed to a hospital.

"Scary," she recalled.

Allen now keeps within arm's reach an EpiPen, an emergency injector packed with a medicine to treat life-threatening allergic reactions, in case she gets stung again.

"It gives me a sense of security," said Allen, 89, of Clinton. "But I have a question: Why has the price gone up so much?" In the past decade, the price has increased sixfold to more than $600 for a two-pack, touching off a national outcry.

A lot of people want to know why the prices of the EpiPen and other lifesaving prescription drugs have soared in recent years.

They include consumers, health care providers and lawmakers, along with Maryland Attorney General Brian Frosh (D) and AARP Maryland. They are pushing for legislation in the 2017 General Assembly that would:

Require drug companies to explain how they set prices, including how much they spend on research, production and marketing.
Require companies that sell in Maryland to notify the public when they plan to raise the price of any drug by 10 percent or more.
Authorize the Maryland attorney general to take legal action to prevent drug price gouging.
"We believe greater transparency will lead to more affordable drugs," said Matt Celentano, deputy director of the Maryland Citizens' Health Initiative, an advocacy group leading the legislative lobbying effort.

Hank Greenberg, AARP Maryland state director, said: "Prescription drug prices have been continuing to rise by double-digit percentages every year—even for drugs that have been on the market for years. Our mission is to make sure that lifesaving drugs are accessible and affordable."

The industry objects
A statewide poll conducted on behalf of the Citizens' Health Initiative found broad public support for such legislation. Yet the pharmaceutical industry says these efforts would be misdirected, duplicate existing reporting requirements and fail to lead to lower prices.

"Marylanders deserve affordable access to the lifesaving prescriptions they need, which begins with ensuring access to quality insurance," said Caitlin Carroll, director of communications at the Pharmaceutical Research and Manufacturers of America (PhRMA).

PhRMA cites figures from outside researchers showing that spending on prescription drugs grew "by just 3.9 percent" from July 2015 to July 2016, the lowest level in three years, and that the largest drivers of premium increases were hospital services and outpatient services. But a survey for the two major national hospital associations showed that one-third of hospitals attributed their higher prices to rising drug costs.

A recent study in the Journal of the American Medical Association found that "the most important factor" in high drug prices is the federally protected monopolies enjoyed by manufacturers.

AARP has asked Congress to pass a similar federal measure, the FAIR Drug Pricing Act. It would require companies to justify any price hike of more than 10 percent, and give a breakdown on manufacturing and marketing costs as well as profit.

Frosh said, "Federal law makes more sense. But in the absence of federal action, we need to get on it, and that's what we are doing."

If enacted, the legislation would make Maryland the second state, after Vermont, to require drug companies to disclose how they come up with drug prices.

While Frosh is optimistic that the Democratic-led General Assembly will pass the bill, a spokeswoman for Gov. Larry Hogan (R) declined to say whether he would sign it.

In Clinton, Allen expects support to build. "Prices have gone up," she said. "I don't think it's fair."

Thomas Ferraro is a writer living in Davidsonville, Md.


Learn about AARP's 2017 Legislative Priorities in Maryland and get involved as a volunteer.