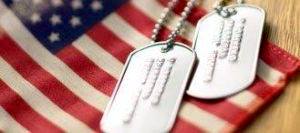 Maryland is easing the tax burden for veterans. A new law, backed by AARP Maryland, allows veterans 55 and older to deduct up to $15,000 in military retirement income from their gross income on state tax returns. The previous deduction was $10,000.

The law took effect last year and applies to 2018 income, meaning vets can get the tax break when filing this season.

Maryland vets who are permanently and totally disabled from service-related injuries are also exempt from property taxes.

Learn more at aarp.org/md.