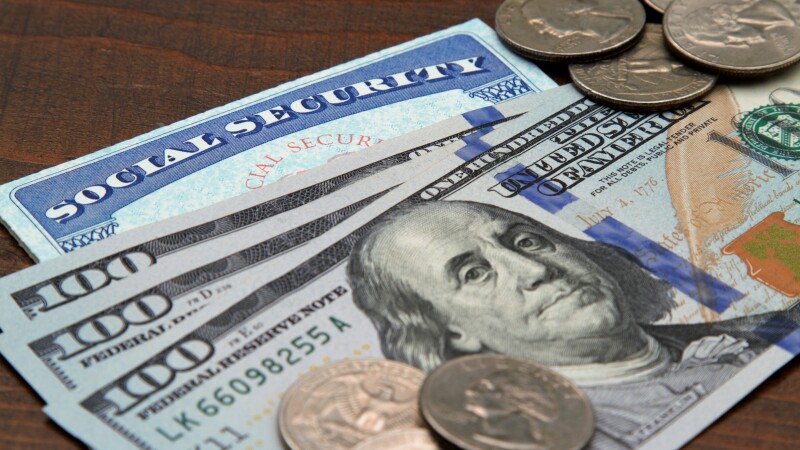 AARP helps you manage your debt and your savings to improve your financial health with retirement planning tools, events, resources, and expert content!

AARP understands that the pandemic has impacted consumers' finances, especially for those who are struggling. AARP has helpful content and resources to help you manage your financial decisions, and ideas to help increase your short and long-term savings.

Take a look at these resources, and please sign up to attend three financial security events we have planned in December!

Here are some of the resources AARP has to offer:

AARP Money
Learn about the basics of money management as well as investing, scams and fraud and taxes.

AARP Retirement Calculator
Answer a few questions to get help with determining the amount of money you'll need to retire when – and how –
you want.

AARP Social Security Resource Center
Find the answers to your Social Security questions such as when to claim, how to maximize your retirement benefits and more.

My Social Security
With a free and secure My Social Security Account, you can review your earnings history, check current or future
benefits, and access many other Social Security services.

AARP Home Budget Calculator
By entering your income and monthly expenditures, you can see how much you have left to save and where your money is
being spent.

AARP Money Map™
Get your finances back on track with an action plan.

AARP Work and Jobs
Get resources, information, and tools for your job search. Find full and part-time and work from home jobs and tips for a successful job search.

AARP Interview an Advisor ™
Interview An Advisor can help consumers and investors feel more confident and informed that they are choosing a
financial professional that is best for them.

Ace Your Retirement
On AceYourRetirement.org from AARP and the Ad Council, you can chat with Avo, your friendly digital retirement coach, and walk away with an action plan to boost your retirement savings.

AARP Fraud Watch Network
Get notified about the latest scams in your area and receive tips on how to protect yourself and your family with the AARP Fraud Watch Network or the AARP Fraud Watch Helpline at 877-908-3360.

Upcoming events in December:

Nuts and Bolts of Social Security
December 1, 2021 6:00 PM - 7:30 PM
RSVP here

Join us for a 90 minute webinar to help you sort out everything you need to know about Social Security. This can prepare you for retirement, whether retirement is just around the corner or several years off. Hear relevant information to help you plan your financial future.

Learn what AARP is doing to help preserve Social Security so it is there for current beneficiaries and future generations.
A Zoom link will be sent a day before the event.

About the Presenter:

Kurt Czarnowski is currently the principal in "Czarnowski Consulting," a retirement planning firm which in now in its 10th year of providing "Expert Answers to Your Social Security Questions." Czarnowski is the former Regional Communications Director for the Social Security Administration (SSA) in New England, a position he held from December of 1991 until his retirement at the end of 2010.

He began his career with SSA in 1976, and during his 34 years with the agency, he worked in several different management and staff positions in the Greater Boston area. As Regional Communications Director, Czarnowski was responsible for coordinating the Social Security Administration's public affairs/public information activities in the six New England states. In this role, he was a frequent speaker at local and regional events for members of the public, and in his "retirement," he has been invited to speak on Social Security at events, not just in New England, but across the country, as well. He serves on the Massachusetts Money Management Project's state-wide Advisory Council, and is a Member of the New England Pension Action Center's Advisory Board. A native New Englander, Czarnowski received a Bachelor's degree in History from Hamilton College in Clinton, New York, and a Master's degree in Public Administration from Northeastern University.

Estate Planning: Wills & Trusts
December 8, 2021 6:00 PM to 7:30 PM
RSVP here

How will you help your family build wealth? Gerald Loftin, J.D., CFP®, Assn. of African American Advisors, will share the value of creating a Will, Trusts, budgeting and saving. Learn about 401K and other investment tools.

Worksheets will be shared to help you understand your personal circumstances. Join AARP Massachusetts for this informative virtual event on Zoom* app or online platform.


Debt Management & Retirement: Planning for & Living in Retirement
December 15, 2021 6:00 PM to 7:30 PM
RSVP here

Are you worried about managing your debt as you plan for your retirement or are retired? From information about debt payment relief options to Social Security strategies, AARP's financial management expert Martin Booker will help you identify key steps for managing and reducing your debt.