The AARP Massachusetts Executive Council (EC) provides strategic direction for AARP at the state level. The volunteer board is led by State President Sandra Harris. Each member brings uniquely valuable skills and experience to AARP.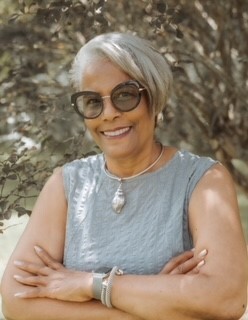 PRESIDENT, Sandra Harris is the volunteer state president of the Massachusetts State Office and was appointed in January 2019. She was formerly a member of the AARP Massachusetts Executive Council, having joined in 2018.

Harris works in collaboration with AARP Massachusetts State Director Mike Festa to achieve the Association's vision, mission, and strategic priorities in the state, and serve as chairwoman of the AARP Massachusetts Executive Council. The Council, in partnership with Festa and staff, develops the framework for the state's strategic plan and supports the development and delivery of AARP's community outreach programs, advocacy, and grass-roots activities for its 760,000 members age 50 and older in the Commonwealth.

Harris has significant managerial and financial experience in business, higher education and academic health. Immediately before becoming State President, she served as principal, S Harris Interiors, an interior design firm specializing in senior living design for 21 years.

Sandra has worked extensively with the City of Boston AgeStrong Commission on its Age-Friendly initiative and is a member of the AgeFriendly Boston Advisory Council. Sandra also co-chairs the state-wide AARP MA Taskforce to End Loneliness and Build Community. She is a founding member of the Boston Society of Architect's Knowledge Committee on Designing for Aging. She also serves on the Community Leadership Advisory Board at Brigham & Women Hospital; the Advisory Board of St Helene's House and the Advisory Board of Project Q. Sandra holds a bachelor's degree in finance and accounting and a master's degree in interior design.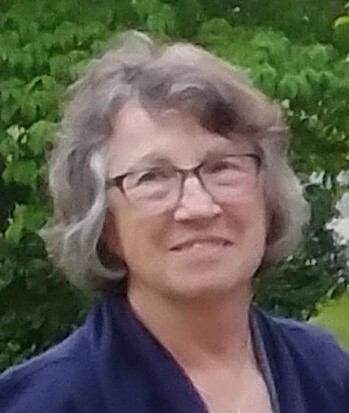 Anita Albright, M.A. is a respected management professional with 35 years' experience working with older adults and people with disabilities in community and health care settings. While at the Massachusetts Department of Public Health, she established a network of federally funded Healthy Aging programs across the Commonwealth. In 2011, Ms. Albright was appointed by US Secretary of Health and Human Services to the National Advisory Council on Alzheimer's Research, Care and Services. She has an ongoing commitment to support Livable and Age Friendly Communities.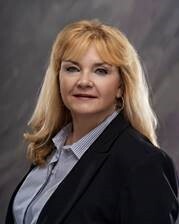 Melody Beach began her human resources career with Fenwal Safety Systems. In addition to FSS, Melody has worked for Rolls-Royce North America. She has provided human resources support to functions ranging from IT to business development as well as manufacturing personnel to administrative.

Melody earned her Bachelor of Science in Business Administration and Management at Newbury College and her Master of Science in Leadership & Human Resources Management from Northeastern University. Melody is professionally trained and certified through The Center for Application of Psychological Type (CAPT) as a Certified Practitioner of the Myers-Briggs Type Indicator, MBTI Step 1 and Step II.

Melody lives in central Massachusetts with her husband and three fur babies. She loves gardening, meditation and yoga. She spends much of her spare time riding her Harley Davidson on the country roads of CT and Western MA or hiking and camping in the Berkshires with her husband.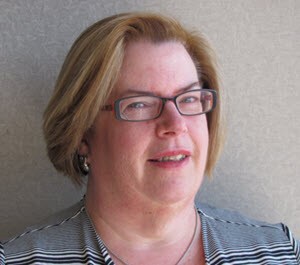 Kathleen Bowler joined the EC in 2015 and is the Director for Technical Assistance, Training, and Special Events at the Massachusetts Association of Councils on Aging and Senior Center Directors (MCOA). She has held this post since January, 2015. Prior to that, she was the Executive Director of the Holyoke Council on Aging for 26 years where she spearheaded the construction of a new Senior Center and worked in partnership with a variety of community groups to provide services and programs for older adults. Recognized by a number of groups for her work at the local level, she was recognized by MCOA as the Director of the Year for her work keeping the Holyoke COA open during a series of Proposition 2 ½ override attempts. She serves on the Board of Directors of the Holyoke Health Center and Loomis Communities. She is a graduate of the College of the Holy Cross and received a Certificate in Gerontology from the Worcester Consortium of Higher Education.

Deborah JacQunetta Cairo-Williams


Deborah, better known as JacQuie, was born and raised in Boston. She is a longtime Ccmmunity activist and has been recognized many times for her contributions. She has a Masters in Management Degree and a Certificate of Organizational Development from Cambridge College, Cambridge, MA., and also has a Global Career Development Facilitator Certificate. In addition, she is a Justice of the Peace and a Notary Public. She was formerly the Vice President of the Board of Directors of Dudley Street Neighborhood Initiative and the Treasures for Dudley Neighbors, Inc., a land trust.

She has served as the President and First Vice President of the Urban League Guild and now serves as the Membership Chair.

Cairo Williams was also the Director of the Senior Community Service Employment Program (SCSEP), serving people 55 and older with challenges to employment, excluding age. She received the Whitney Young Award from the National Urban League, Urban League of Eastern Massachusetts' Presidents Award for Outstanding Performance, and the Lee F. Jackson Award. Cairo Williams was honored and awarded for her work with the Vietnamese American Community Center and awarded by the Commonwealth of MA's Workforce Development Department for her achievements.

She was also an Assistant Vice President and Banking Center Manager at Bank of America, as well as a member of the region's Diversity Group.

The most important things that happened in her life was giving birth to her daughter, Charisse Monique, becoming a grandmother to, Dalisa Monique and a great grandmother to Trenai Charisse and Isaiah. The next thing that she felt had importance in her life was falling in love and the third thing was attaining her Masters degree.

Cairo Williams believes in God and will tell you that none of the aforementioned would have been possible without Him.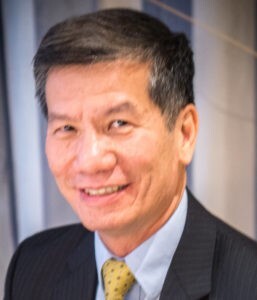 Kun Chang is the regional coordinator and project director for the National Asian Pacific Center on Aging, and the assistant executive director for the Greater Boston Chinese Golden Age Center. Kun has extensive social work and non-profit agency management experience, integrating his expertise in the areas of social services, long term care, community outreach, community education, adult day health care, health insurance, managed care, Alzheimer and Dementia services, and older worker job training for Asian elders. Kun has provided consultation to several community-based organizations and research institutions in the design and development of integrated elderly services for Asian communities. In addition, he is involved in a consulting capacity with the Center for Medicare and Medicaid Services (CMS), the National Alzheimer's Association, and AARP, focusing on integrated health and social services for Asian seniors. Kun is a member of the Advisory Council for the Area Agency on Aging (AAA), South Shore Elder Services, and the South Shore Workforce Investment Board in Massachusetts, and has served on numerous advisory councils and boards in state and national organizations. In the past 25 years, he has worked with a variety of coalitions and groups of service providers on the national, state, and local level, focusing on increasing effectiveness in responding to the growing diversity of elders and of the overall workforce. He received his Master's degree in Social Work from the George Warren Brown School of Social Work at Washington University in St. Louis, Missouri.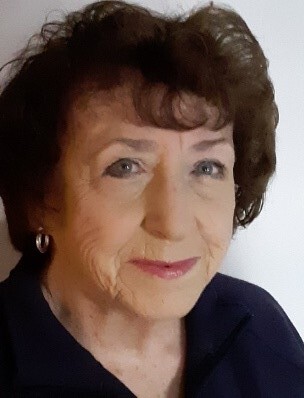 Carol Harvey, Ed.D., taught management, organizational behavior, and diversity courses on the college and graduate levels at Assumption College in Worcester and Suffolk University in Boston for 29 years. She is the co-author of six editions of "Understanding & Managing Diversity" (Pearson:Prentice Hall) and over twenty other publications. Prior to her career in higher education, she worked for the Xerox Corporation in marketing research and training.

She is an ESL tutor for the Literacy Volunteers, a member of the Curriculum Committee for WISE (Worcester Institute for Senior Education), and a former board member for Big Brothers & Big Sisters and Girls. Inc. She is particularly passionate about combating ageism in the workplace, creative programs for mature workers, and the issues of finding full time meaningful employment for those in their 50s and 60s who have experienced downsizing, mergers, and layoffs.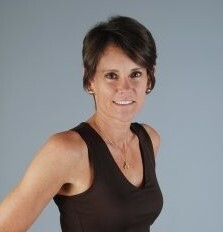 Ellie Meyer is an occupational therapist with more than 30 years of clinical experience. She has been working for Paragon Rehabilitation as a program director and clinician since 2013 at locations in Cambridge, Brighton and Natick. She is a Certified Aging in Place Specialist with the National Association of Home Builders and has an Executive Certificate in Home Modifications from the University of Southern California. Ellie is a founding member of Home Modification Occupational Therapy Alliance (HMOTA) which seeks to promote the role of occupational therapy in home modifications, and she is completing 12 years as the Public Relations Representative for the Massachusetts Association of Occupational Therapy (MAOT). She has offered her skills in home assessment to both Rebuild Together Boston as well as the Boston Survivors Accessibility Alliance which served the victims of the Boston Marathon Bombing.

Since 2014 Ellie has been instrumental in organizing volunteer recruitment and training for the AARP HomeFit program in Massachusetts. As a doctoral student at Boston University, she is working to develop a supplemental curriculum of study for entry-level occupational therapy students which will prominently feature HomeFit. It is her hope that this will result in an increase in the number of occupational therapy professionals volunteering to be HomeFit presenters, not only in Massachusetts, but across the country where the curriculum is adopted.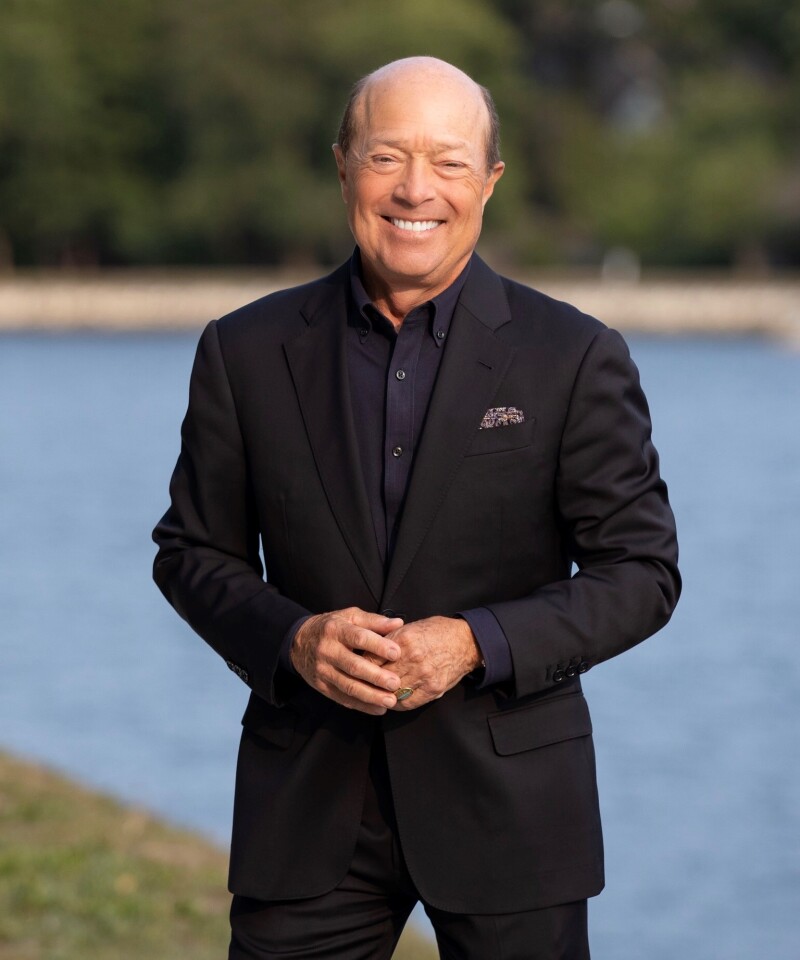 Award-winning journalist Jorge Quiroga recently retired after a 45-year tenure at WCVB Channel 5. As a general assignment reporter, Quiroga covered every major national and local story of importance to New Englanders including the Blizzard of '78, the September 11 attack on America, Sandy Hook school shootings, and the Boston Marathon Bombings. Jorge joined WCVB in 1974 as the first producer/host of Aquí, a Hispanic public affairs program he created.

Throughout his career, he received many prestigious broadcasting awards and honors, most recently, election to the Massachusetts Broadcasters Hall of Fame (2021), a Silver Circle Award from the National Academy of Television Arts & Sciences (2018) and a Lifetime Achievement Award (2015) from El Mundo Newspaper. In conjunction with this honor, Mayor Marty Walsh proclaimed October 9, 2015 to be "Jorge Quiroga Day" in recognition of his distinguished career and service to viewers in the city of Boston.

Quiroga is a member of the Executive Council of AARP of Massachusetts and was appointed by the Governor of Massachusetts to the Special Commission to Study Journalism in Underserved Communities (2021).

Earlier in his career, Jorge was awarded a Goldsmith Fellowship at Harvard University's Shorenstein Center for Press, Politics and Public Policy. His public policy analysis, "Hispanic Voices: Is the Press Listening," was published by the center and the Harvard Journal of Hispanic Policy.

Jorge was born in Bogotá, Colombia. He received a M.Ed. from Harvard University in 1974 and graduated from Emerson College in 1972 with a B.A.