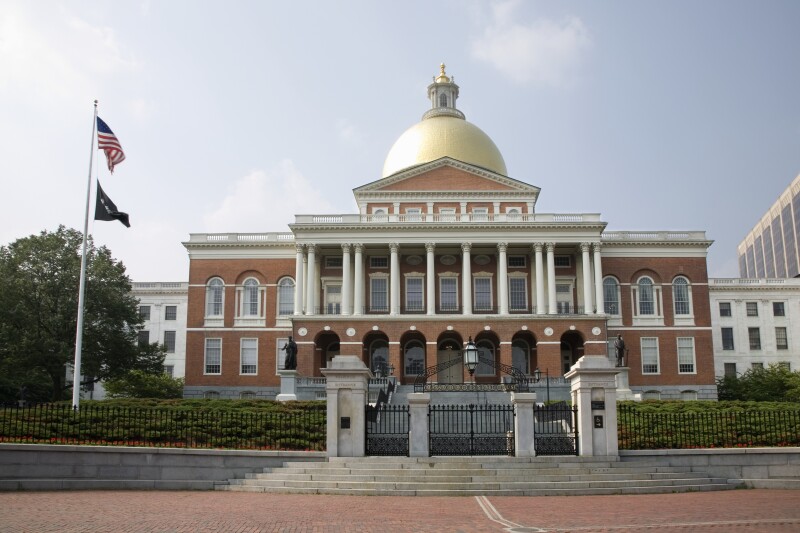 Welcome to the AARP Massachusetts Advocacy Resource Page, where you can learn about our 2023 legislative priorities and opt-in to receive SMS Advocacy Updates.

AARP Massachusetts is always looking for members to get involved as volunteer advocates. Advocates attend public hearings, testify on bills before the legislature, write letters to state lawmakers and share information about the issues that matter on social media.


Receive Advocacy Updates via Text:
AARP Massachusetts is constantly working to ensure your voice is heard in the halls of the Massachusetts State House. If you would like to learn more about the work we do or how you can get involved, follow the steps below to opt-in to receive Advocacy Updates via text:


Text JOIN to 22777 to subscribe to recurring text messages from AARP to stay up to date with Advocacy information and alerts.
*By providing your mobile number you are consenting to receive recurring text messages from AARP at the number provided. Your consent is not required as a condition to purchase goods/services. Message and data rates may apply. Subject to these SMS Terms and Conditions. Reply HELP for help, STOP to opt out.
Legislative Priorities:
AARP Massachusetts will be advocating on important issues including supporting family caregivers, making improvements to nursing homes, and increasing the availability of retirement savings and property tax deferrals.

Long-Term Care:


More than 5,000 residents of Massachusetts nursing homes have died of COVID-19 since the start of the pandemic- nearly a quarter of all the state's deaths from the disease. And today, even as it eases into the background, nursing homes in the Commonwealth and nationally are grappling with a different kind of long COVID: the ongoing effects of the disease on their daily operations. That's why improving the care delivered in nursing homes and other long-term care facilities will be among the top priorities for AARP Massachusetts on Beacon Hill this year. The organization will push for a broad set of changes, including beefed-up training and career development programs. Our goal is to make sure that nursing home care is safe, affordable, and accessible.
AARP urges the Commonwealth to act now to protect seniors in nursing homes and other long-term care facilities by continuing and improving commonsense policies, such as:


Increasing minimum nurse staffing ratios;
Enhance the state's preparedness and response to infectious disease outbreaks and require facilities to have plans in advance to address;
Require facilities to develop and implement a written Department of Public Health-approved isolation prevention plan (IPP) and have appropriate technology, staff, and other capabilities in place to prevent residents from becoming isolated during public emergencies;
Create a pathway to single occupancy rooms in all facilities; and
Reestablish the Extended Care Career Ladder staff training grant program.

Finally, we urge the Commonwealth to increase funding and programs for residents to age with dignity and live in their home and community, and to provide additional supports for caregivers, such as the Family Caregiving Tax Credit.

Supporting Caregivers


AARP Massachusetts also supports bills that aim to strengthen the financial security of older residents and caregivers. Among them:
Caregiver Tax Credit:


As a state we should support family caregivers as they take on the costs and responsibilities associated with caregiving. Family caregivers spend about $7,000 each year on out-of-pocket costs, according to AARP. As such, l we're backing a bill to provide a state tax credit of up to $1,500 to eligible caregivers to help cover expenses such as transportation and home health care aides. A family caregiver tax credit is one way to ensure that caregivers can keep their loved ones living in their homes and communities. According to AARP's research, 8 out of 10 adults say they would rather age at home.

More on Caregiving


Senior Property Tax:


AARP is supporting changes to the current law on senior property tax deferrals- which exempt older homeowners from paying all or part of their property taxes until they sell the property. Legislation would remove the 10-year Massachusetts residency requirement and eliminate the stipulation that owners must live in the home for the five years preceding the deferral.


Retirement Plans:


AARP will support legislation that would expand the state's CORE retirement plan, a 401(k) savings vehicle that small non profits can opt to offer their employees. As it stands, this plan only applies to non-profits with less than 20 employees- the bill we are pushing for will also extend it to non-profits with more than 20 employees.
How Else is AARP showing up for you?