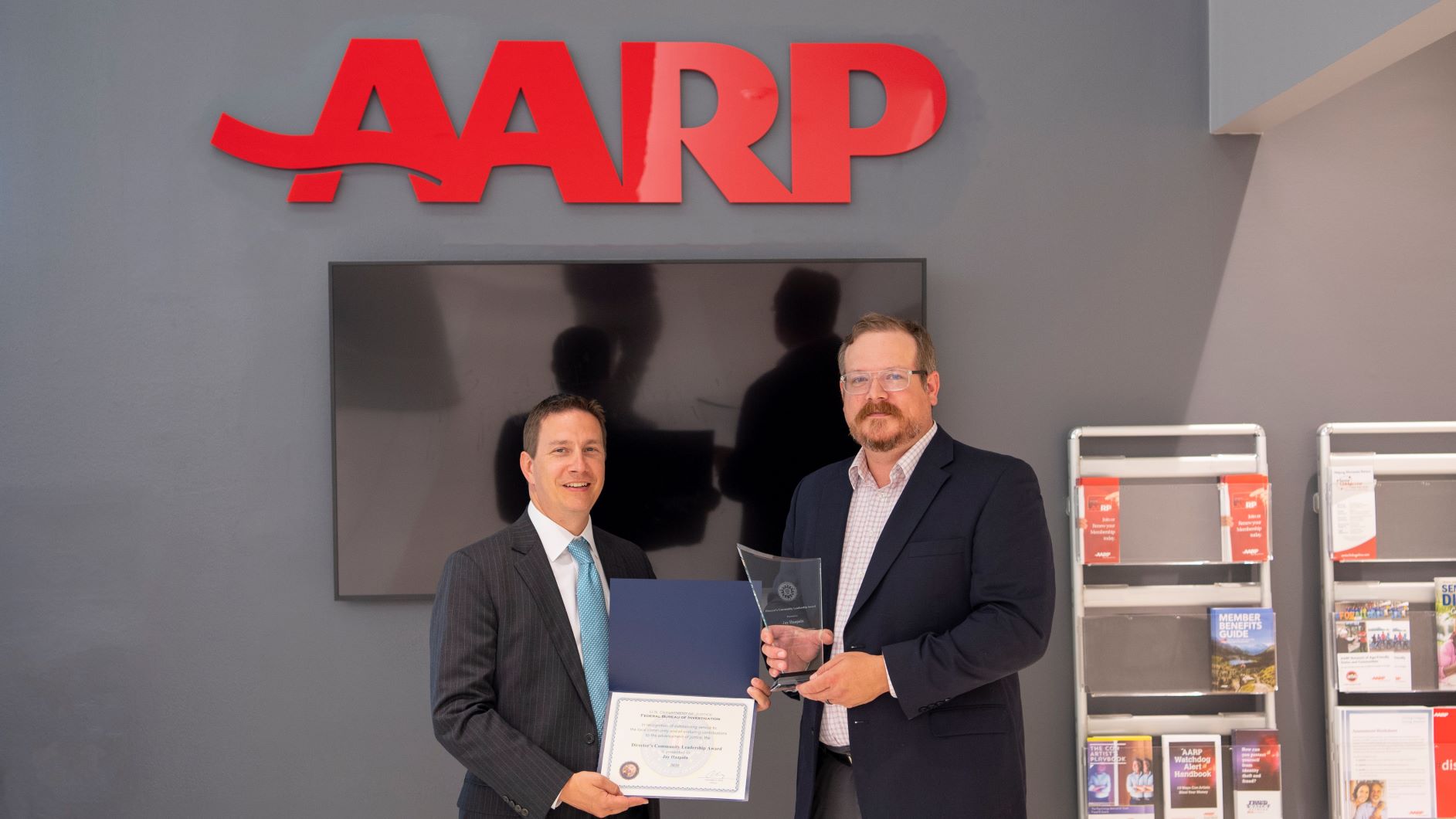 AARP Minnesota's Assistant State Director of Community Engagement, Jay Haapala, was recognized by the Federal Bureau of Investigations for the 2020 Director's Community Leadership Award. Every year, each FBI field office honors a person or group that has demonstrated outstanding contributions to improving their local communities through service.

Haapala works with AARP's Fraud Watch Network and their volunteers to collaborate with fraud investigators to stay informed of the latest scams and provide presentations and webinars to the public, keeping the community a step ahead of the con-artists. This recognition stems from this work, with a focus on keeping the 50+ communities safe from those who prey on the elderly.

Elder fraud is a significant problem in the United States. The FBI's Internet Crimes Complaint Center reports that around the country, people over 60 reported fraud losses of more than $1 billion in 2020, up from $300 million from 2019.

Haapala says, "Fraud is such a large and costly problem, we all need to work together, share resources and have a coordinated approach to a solution. We've done a lot of good work, but people are still losing money to scams and suffering other effects from these crimes. We have much work left to do."

AARP Minnesota is proud of the leadership and positive change that Jay Haapala brings to our communities as well as continual safety for our AARP members. To learn more about AARP Fraud Watch Network call AARP Minnesota at 651-726-5654 or visit www.aarpmn.com/fraudwatchnetwork.