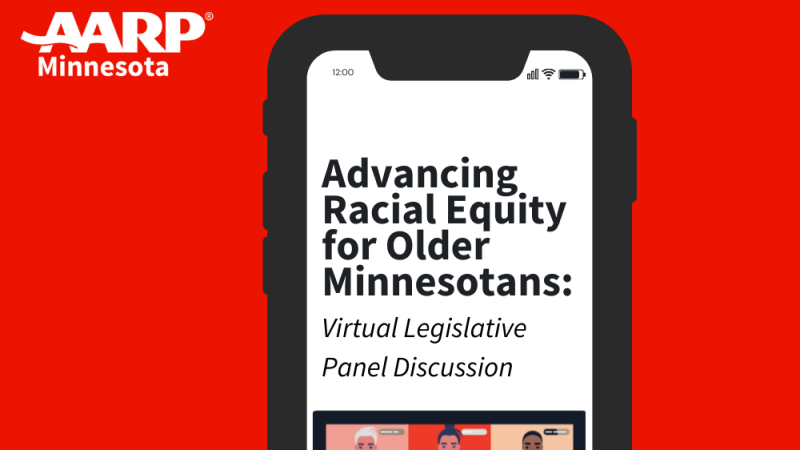 Advancing Racial Equity for Older Minnesotans:
Virtual Legislative Panel Discussion
Tuesday, September 28 12-1pm
Join AARP Minnesota and the AARP Sabathani Chapter on Tuesday, September 28 12-1pm for a virtual panel discussion with legislative leaders who are championing AARP endorsed policies that can help advance racial equity for older Minnesotans, including support for family caregivers and the long-term care workforce, creating more livable communities, and financial security.

Learn more about racial disparities, what it means to move beyond diversity to equity, and what role we all play in advancing equitable policies for seniors of color.

Speakers include Minnesota House of Representatives Ruth Richardson (D-Mendota Heights), Cedric Frazier (D-New Hope), Mohamud Noor (D- Minneapolis), and Aisha Gomez (D-Minneapolis). This event will be moderated by Anthony Taylor, AARP Executive Council and Member of the Governor's Council on Age-Friendly Minnesota.
Register at aarp.cvent.com/AARPpanel. After registering, you will receive a confirmation email containing information about how to join the panel event on Zoom.