By Bev Bachel

What do you get when you cross a passion for innovation with a commitment to making a difference in the lives of others? You get Hometown Hero Susan Schuster whose commitment to community is giving individuals and families throughout the Twin Cities access to healthy food.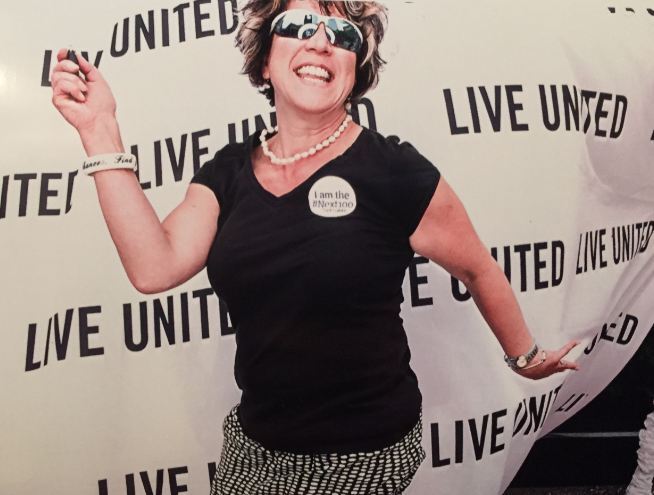 A St. Paul resident and one of the first Gen Xers to turn 50, Susan is the heart and soul behind the Twin Cities Corporate Giving Garden Network, which she created with her employer Blue Cross and Blue Shield of Minnesota as a founding member.

That network now boasts 20+ corporations—including Boston Scientific, Cargill, C.H. Robinson and General Mills—all of which use their campuses to grow fresh produce for local food shelves. The network grew out of local interest in the Blue Cross Community Giving Garden, which was founded in 2008 by Joan Barrett, Susan Brousseau and Magda Surrisi, three of Susan's fellow Blue Cross employees.

"Their goal was to provide healthy produce to hungry people and to give employees a chance to get outside during the day to get some exercise, Zen and a little summer sunshine," explains Susan, senior community relations consultant, Blue Cross and Blue Shield of Minnesota. "The goal of my job is to help employees who want to make a healthy difference in the community leverage their skills and talents through workplace volunteerism."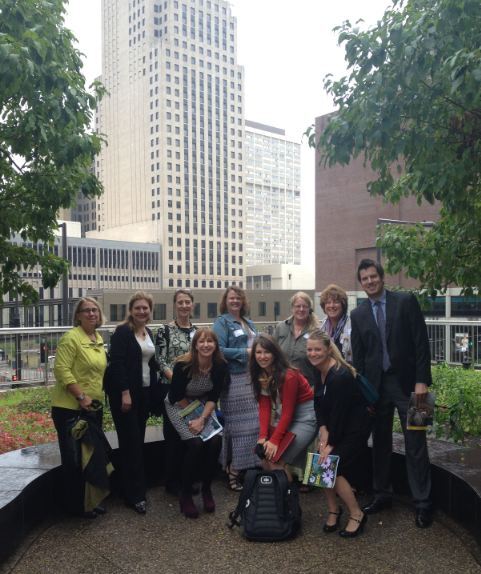 For Susan, achieving that goal is easy. "As a certified senior human resources professional, I love that worksite giving gardens not only help hungry neighbors, they also support a culture of wellness for employees," says Susan. "What's more, giving gardens support the triple bottom line. They are a win for the employee, the employer and the community."

Committed to cross-sector collaboration that impacts the bottom line and seeing the interest and engagement that her company's worksite giving garden was generating, it didn't take Susan long to realize that the giving garden taking root at Blue Cross could become a national model for how corporations could engage their own employees to help feed the hungry.

Thanks to Susan's vision, the Twin Cities Corporate Giving Garden Network is now such a model, making it possible for thousands of employees of participating companies to "dig in" and make a difference by growing fresh produce that is then donated to local food shelves. Many employees even go a step further by volunteering at a local food shelf or in their communities, strengthening community.

Making A Difference: At Work and In the Community

"I am proud to work for a company that promotes innovation in its mission to make a healthy difference in people's lives," says Susan. "I believe in the power of intrapreneurship by which employees acting as entrepreneurs within their organizations and in the community work together to solve society's biggest challenges."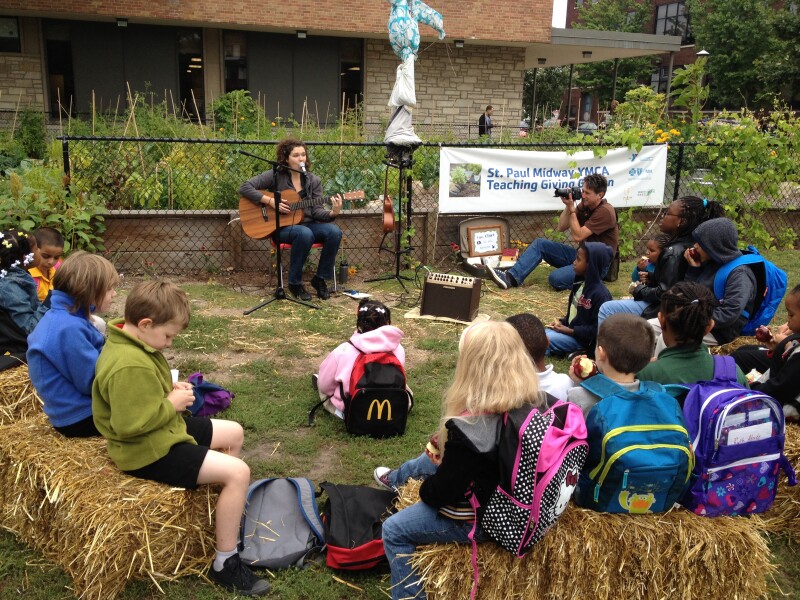 Others recognize the value of this approach as well. The network won the Thrivent #CaptureKindness Award in 2015 and the inaugural Corporate Volunteerism Council-Twin Cities Innovation Award in 2013.

Blue Cross also created a Getting Started Fact Sheet and are convening the Twin Cities Corporate Giving Garden Network Fall Garden Summit on Thurs., Sept. 17, from 9 to 10:30 a.m. If you're interested in attending, RSVP to Susan at susan.schuster@bluecrossmn.com .

In addition to her work supporting the Twin Cities Corporate Giving Garden Network, Susan serves on the board of Springboard for the Arts and is a board advisor at Karen Organization of Minnesota. She is also a founding member of Impact Hub Minneapolis-St. Paul and a member of its MSP Network Weavers Community of Practice.

Be a Hunger Hero

Join Susan and fellow Minnesotans at CHS Field at 360 Broadway in downtown St. Paul for movie night on Wed., Aug. 26, to watch Field of Dreams, a heartwarming story of an Iowa corn farmer, played by Kevin Costner, who builds a baseball field. The movie is free. Gates open at 6:00 p.m.; the movie starts at 7:00 p.m. RSVP at aarp.cvent.com/MovieCHS.

During the CHS Field movie night, AARP is joining forces with Minnesota FoodShare to fight hunger locally and across the state of Minnesota. Beginning Wed., Aug. 26 , text GMCC HUNGER to 52000 to donate $10 to Minnesota FoodShare, which benefits 300+ food shelves across Minnesota. Everyone who texts a donation will be entered into a drawing to win one of several prizes.

Freelance writer Bev Bachel is the author of What Do You Really Want? How to Set a Goal and Go For It! A Guide for Teens.