This Q&A Webinar Offers Tips Anyone Can Use
10 Retirement Planning Quick Tips Online Q&A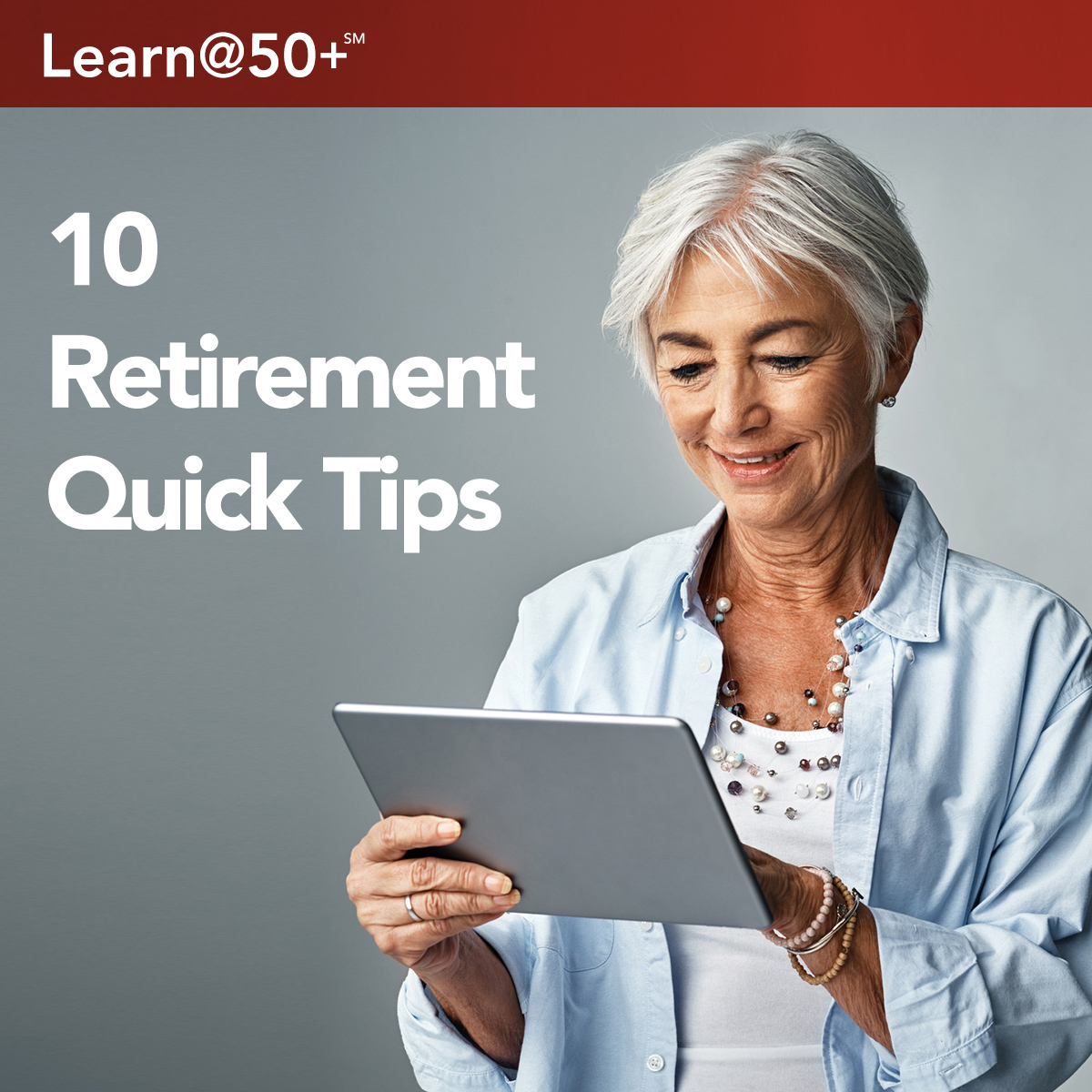 PART 1: Tuesday, October 23, 2018, 6 p.m. CT
PART 2: Thursday, October 25, 2018 6 p.m. CT

If you feel like it's too late to save anything for retirement, AARP has some reassuring news for you: It's not. Even if you're behind schedule on retirement planning, there are still ways to grow your nest egg. A first step is to stop putting it off and register to attend our free, two-part Q&A webinar.

During these two interactive sessions, you'll have the opportunity to learn about 10 simple tips that can help you make up ground—no matter where you are now. The webinar will feature trivia questions, an interactive poll and a live Q&A and audience chat, so your questions can be answered.

In Part 1, our online Q&A will cover the first five retirement planning quick tips.

In Part 2, we'll wrap things up with the remaining five tips that can help you prepare with confidence.

Be sure to register for both sessions for the opportunity to learn about all ten tips and start to take control of your retirement plan. And don't forget to share these event details with family and friends. You can be ready. AARP wants to help. Please sign up today.

Click here to register today!