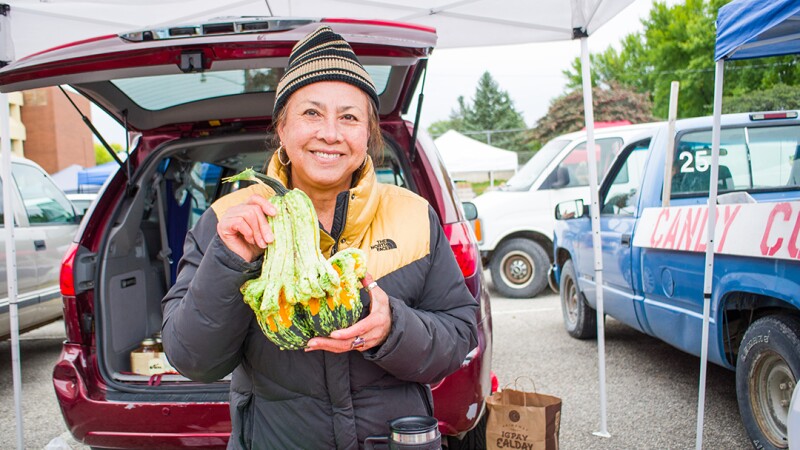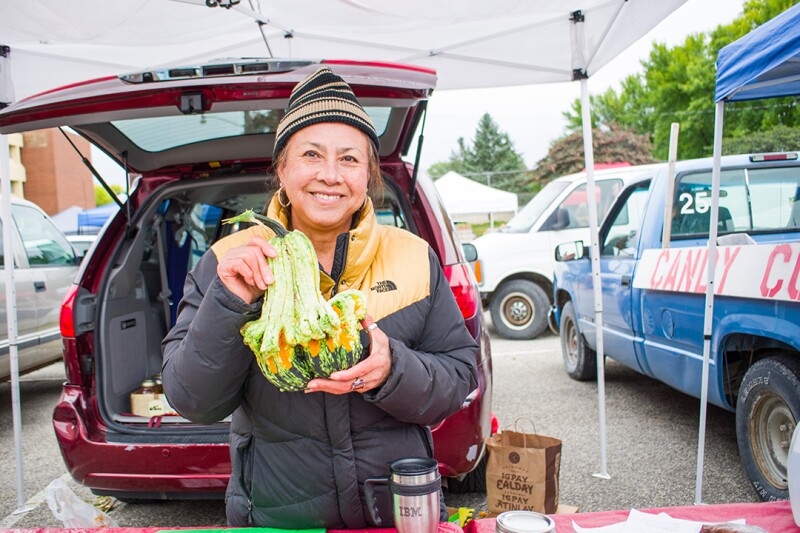 Summer is in full swing in Minnesota and communities around the state are offering festivals, markets, and events to enjoy the season. But how are these classic summer activities made accessible to everyone in the community? By addressing the physical, nutritional, and emotional needs of market attendees, the Rochester Farmers Market is creating a more welcoming and available space for older adults.
To take on the project of making the Farmers Market more accessible, the community has worked together to provide resources for marketgoers. The Farmers Market received a donation of park benches from local group Rochester Area Builders, an improvement that has created seating throughout the market on busy Saturday mornings. Access to the market itself has also changed to improve access. Market coordinators rearranged an entrance to market grounds to create a drop-off point in addition to increased ADA-marked parking spaces.
Community partners have also worked alongside the Farmers Market to connect attendees to make the market nutritionally accessible. Through the 'Let's Go to the Market' program, older adults can pair with a Family Service Rochester volunteer to shop smart at the market. To make the market accessible to those participating in state-sponsored nutrition plans, the market offers 'Market Bucks' $10 matching to older adults using SNAP benefits and the Senior Farmers Market Nutrition Program voucher coupons.
Finally, the Farmers Market offers marketgoers the opportunity to connect with other shoppers and vendors in the market to strengthen community bonds. A regular opportunity to chat with growers and meet up with neighbors has turned the Market into a weekly social event, which specifically provides older adults in the community with tools to avoid isolation and loneliness.
Through community partnerships and public engagement, the Rochester Farmers Market is working to bring a summer tradition to as many people as possible in the community. Explore their website for more information on the market and ways to get involved.
On Saturday August 3, join AARP Minnesota at the Rochester Farmers Market. Pre-register at https://aarp.cvent.com/MarketGift to receive a free gift when you check in at AARP's booth!