AARP today listed Virginia, Minnesota's Southside neighborhood as one of the top 10 most livable neighborhoods in the nation. The list was part of the unveiling of AARP's Livability Index, a first of its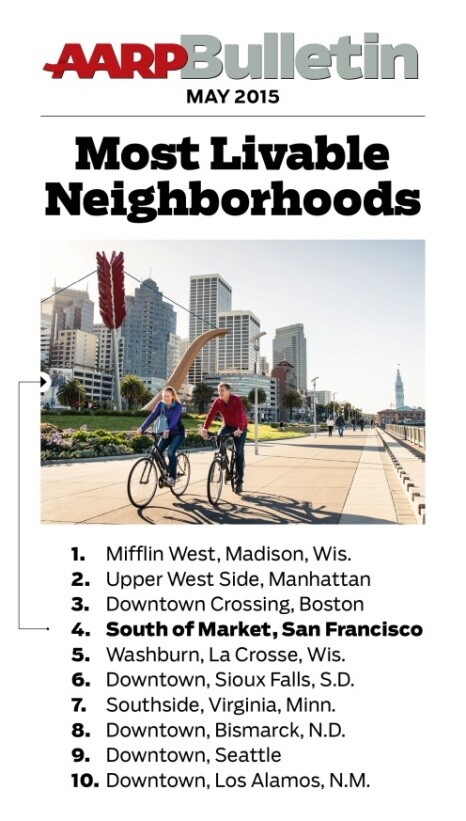 kind resource that allows people to determine how well their communities are meeting their current and future needs. People, policy makers and the private sector can use the Livability Index to measure how their location – down to the neighborhood level – rates across a comprehensive range of metrics that reflect the resident experience.

In an exclusive feature, the May issue of AARP Bulletin uses the Livability Index to identify the most livable places in the country to live for people 50-plus. The AARP Bulletin feature, which can be read at www.aarp.org/mostlivable2015, includes the ten "Most Livable Neighborhoods" in the country.

The AARP Bulletin describes Virginia's Southside neighborhood as, "traffic-free living in a small-town community in the Iron Range with affordable single-family homes and hockey-crazy residents." The magazine recognized the neighborhood's commitment to education, volunteerism and civic engagement.

"Minnesota has an amazing network of neighborhoods, towns and cities that are focused on making our state and even better place to live. The great thing about this new Index is you can drill down to the neighborhood level and see what your community is doing that is working and what needs improvement." said Will Phillips, AARP Minnesota Director.

Minnesota communities highlighted in the AARP Index include:

Southside, Virginia (Neighborhood)
Paul: Most Livable Cities – Medium, Easiest Cities to Get Around - Medium
Minneapolis: Most Livable Cities – Medium, Easiest Cities to Get Around – Medium, Best City for Date Night – Medium
Duluth: Most Livable Cities – Small, Easiest Cities to Get Around - Small
Rochester: Most Livable Cities – Medium
Owatonna: Best Cities for Making New Friends—Small
The AARP Livability Index ( www.aarp.org/livabilityindex) was designed to provide the best basis for comparing localities across the nation by dozens of experts at the AARP Public Policy Institute and elsewhere.