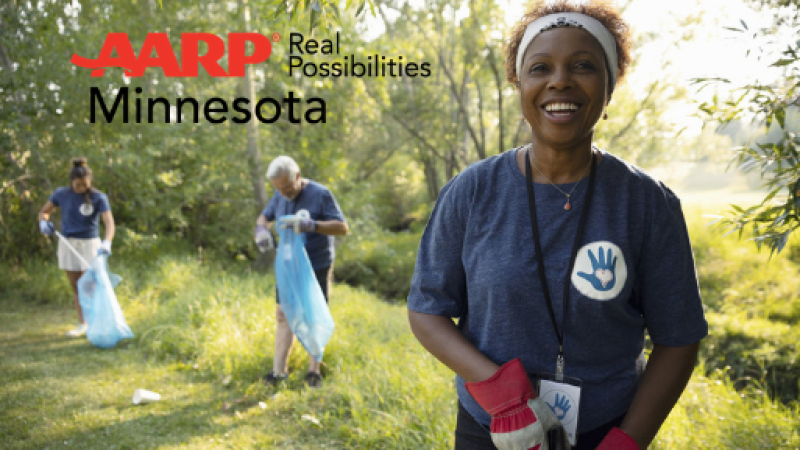 In communities across Minnesota, dedicated volunteers are making an impact on their communities and creating a positive difference for many. To celebrate these dedicated volunteers, AARP is pleased to announce nominations are now being accepted for the 2019 AARP Minnesota Andrus Award for Community Service! The Andrus Award recognizes any volunteer 50+ who is enriching their community and its members by sharing their years of experience, wisdom, and ability with organizations across the state. This is AARP's most prestigious state volunteer award for community service and anyone, regardless of involvement with AARP, can be nominated.
Do you know someone who should be nominated for this award? Review requirements for elegibility and submit your nomination online. Nominations for the Andrus Award for Community Service will be accepted through July 31.
VOLUNTEER
Learn more about volunteer opportunities with AARP in Minnesota. Give your time, talent, and expertise to make a difference in our state. For more informaiton or to find a local volunteer opportunity that fits your interest, email us.