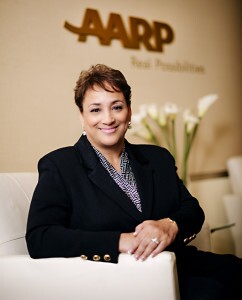 Don't miss your opportunity to be entertained and inspired in the Twin Cities when AARP CEO Jo Ann Jenkins visits this October. There are three unique events where you can see her during her visit to

Minnesota.





Community Conversation with Jo Ann Jenkins

You're invited to join Jo Ann Jenkins for a Community Conversation in Minneapolis.

Discover how AARP plans to disrupt aging and what it means for AARP's members and the 50 plus community. Hear how this nationwide consumer advocacy organization is amplifying the voices of its members to shape public policy across America.

Thursday, October 13th

2:00 – 3:00 p.m.

Sabathani Community Center

310 East 38th Street,

Minneapolis

Cost: Free

Sign Up Today!



MPR's Conversations on the Creative Economy with Jo Ann Jenkins

What does it take to encourage and nurture innovative thinking in organizations? MPR's Senior Economics Contributor Chris Farrell hosts an in-depth conversation with Jo Ann Jenkins, AARP's chief executive officer. She is also the author of Disrupt Aging: A Bold New Path to Living Your Best Life at Every Age. Her book is a clarion call for dramatically changing society's outdated stereotypes about aging. We'll discuss how the changing conversation on what it means to get older affects the mission and business of AARP. What does creativity and innovation mean at the world's largest nonprofit membership organization? What does it take to get a gigantic organization to dance nimbly?



Friday, October 14th

7:30 – 9:30 a.m.

Minnesota Public Radio, UBS Forum

480 Cedar St.

St. Paul, MN

Cost: Free

Get your ticket today!