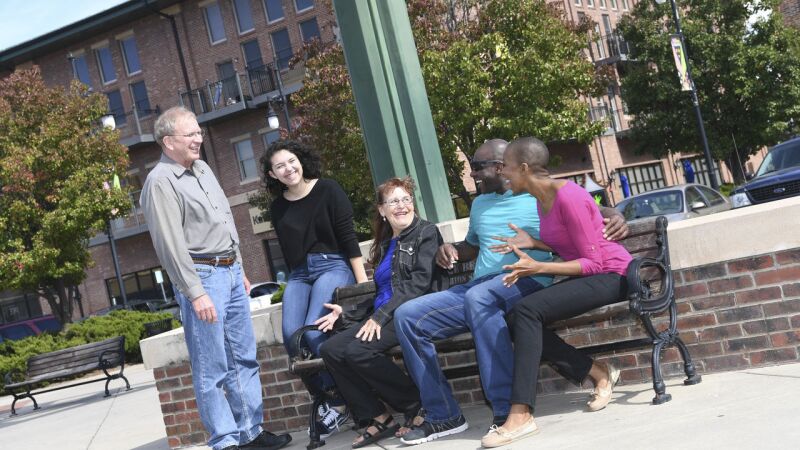 The AARP Community Challenge program has awarded six grants in Minnesota communities this year to fund quick-action projects to improve housing, transportation, public spaces, civic engagement and connection with others.

Three of the grants will improve park facilities. The city of Brooklyn Park will buy temporary outdoor pathway surfaces to make festivals and concerts more accessible. The nonprofit Family Service Rochester will add benches, trees and a multilingual kiosk to a local park. And St. Anthony Park in St. Paul will receive upgrades to a pedestrian path to the light rail station.

Two more grants aim to make fresh produce more easily available. The city of Shakopee will move its community garden to a more central location that also helps supply the local food pantry station. And the Hibbing Farmers Market will add sheltered seating and expand its Power of Produce program, which provides free fruits and vegetables each week, to include shoppers over age 60.

Finally, the Region Five Development Commission in central Minnesota will create a program that helps residents of Cass, Crow Wing, Morrison, Todd and Wadena counties navigate public transit services.

Learn more at aarp.org/livable.