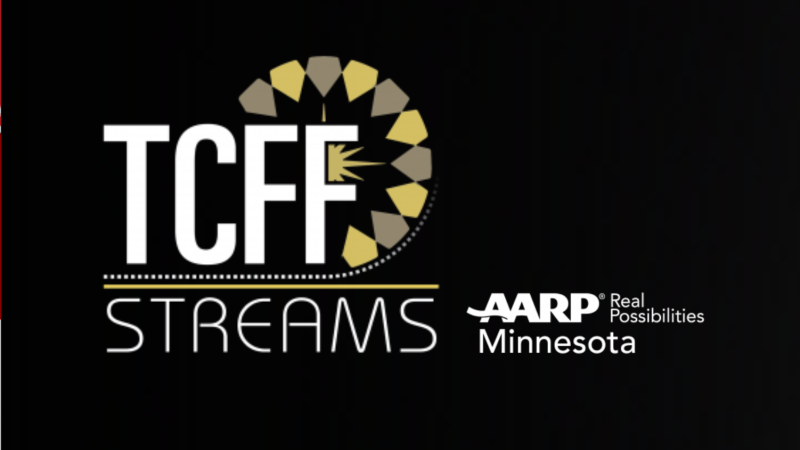 AARP Minnesota is proud to partner with Twin Cities Film Fest to announce the launch of TCFF Streams, an innovative on-demand streaming platform that will provide Minnesota movie buffs — as well as cineastes across the country — access to award-winning local films.

All films streamed via TCFF Streams will drive economic activity for local independent artists. A selection of TCFF Streams films is available for free and others are affordably priced at $5.99/play.

The inaugural TCFF Streams slate launched o April 6 and is available at www.twincitiesfilmfest.org/streams.
We've always been on the forefront of innovation. We're always trying to think of new ways to celebrate artists and to engage our audiences...and if theaters must close during this time of emergency, then we're happy to play a small role in bringing these vital films and essential filmmakers straight to your living room.
Jatin Setia, TCFF Executive Director
Films/content can be viewed on personal computers and mobile devices with the capabilities to screen share to personal TV's. The current narrative and documentary films being offered are:

8 Seasons of Art (Documentary): This documentary follows a group of Minnesota artists who share their message of love, intentionality and purpose for being an artist.

Attack of the Tattie-Bogle (Horror): A masked stranger shows up at a cabin of unsuspecting friends.

Noah Wise (Comedy/Drama): As a saxophone quintet comes to an end, Noah meets a singer-songwriter whose career is just beginning.

Not in My Lifetime (Documentary): This thought-provoking films goes behind the scenes for the struggle of gay marriage and the decision to marry or not.

Riplist (Documentary): Riplist follows seven friends in a celebrity death pool where they predict which famous people will die in the next year.

Secrets of Blackmoor (Documentary): This film explores the origins of the role-playing game, Dungeons and Dragons through interviews, archival footage and newly discover artifacts.

Special Ed (Drama): A military veteran befriends a special needs man in an attempt to redeem himself from the horrors of the Iraq War.

The Shingle Guys (Drama): James has never had a girlfriend: his brother, Ben, is a ladies man: their friend Willie has just been dumped. See them maneuver new realities.

Twin Cities (Drama): When John quits his job and his pregnant wife suffers from writers block, this married couple head toward a mutual breakdown.

Without Papers (Documentary): A young Latino woman struggles growing up without legal documentation in the US and shows her triumphs with the help of DACA.

Learn more and stream films.



ABOUT TWIN CITIES FILM FEST
Twin Cities Film Fest (TCFF) is a Minneapolis-based 501(c)(3) non-profit arts organization founded by Executive Director Jatin Setia. Our mission is to build, support and enhance our visual arts community through providing local film artists with education, training, networking, and distribution and employment opportunities; provide art enthusiasts and advocates with access to regional and national film talent forging a rich social dialogue through film; and provide the state with a vehicle through which film production and exhibition can sustain the local film industry. The organization also hosts monthly "Insider Series" screenings, showcases and networking events. TCFF welcomes donations throughout the year from members, individual donors, or corporations. To learn more about TCFF, or to become a member, visit twincitiesfilmfest.org.