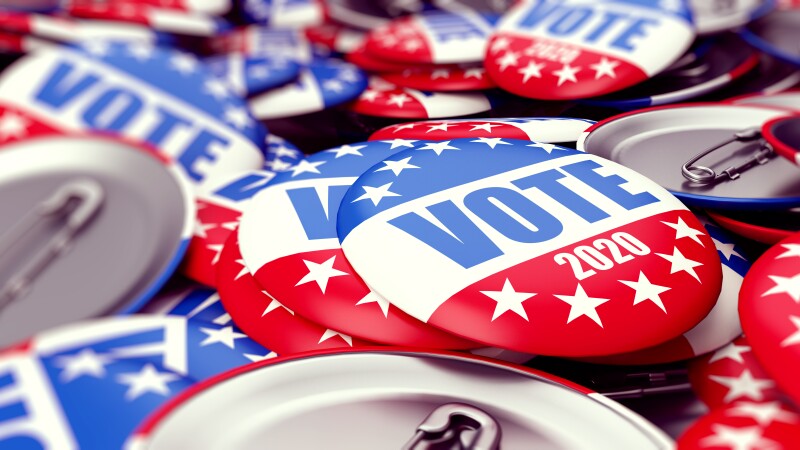 By Mary Van Beusekom

To help residents stay healthy during the coronavirus pandemic, AARP Minnesota and state officials are urging older voters to request and complete absentee ballots in plenty of time to be counted on Nov. 3, Election Day.

"The safest way people can vote this year is to vote absentee," said Erin Parrish, AARP Minnesota advocacy director.

Secretary of State Steve Simon (DFL) agrees, noting that Minnesotans already have a strong record of voting absentee, with 24 percent using that method in the 2018 election.

"So we're not starting from zero," he said. "It's a public service because every person who opts to vote from home is making the polling places a little bit safer for those who do vote in person."

Nearly 546,000 voters had already requested absentee ballots by late July. At the same time in 2018, there were only about 54,000 requests. "People are getting the message, and I predict we will have a record-breaking number of people choosing that option," Simon said.

As in the primary, voters will not need a witness signature before sending in their ballot. AARP Minnesota backed the waiver of that rule.

Arnie Bigbee, 76, a retired Mayo Clinic administrator, and his wife, Barbara La Valleur, 75, of Edina, are thinking about voting absentee this year, especially given the risks of early winter weather.

"I'm a big fan of the flexibility, and the older we get, my wife and I like to vote when it's convenient for us," he said.

Larry Jacobs, a professor of political science at the Humphrey School of Public Affairs at the University of Minnesota in Minneapolis, said he believes overall turnout in the state may be lower than usual.

Campaigning is restricted and registration events have been canceled.

Jacobs said many contests will hinge on the response to the pandemic.

"This year we have the coronavirus, and seniors are perhaps the most-threatened group in the country," he said.

Older citizens have historically had the highest registration and turnout numbers, Jacobs added, and they may have even more clout this year.

"This is the coronavirus election, and seniors may be the most important group of voters," he said.