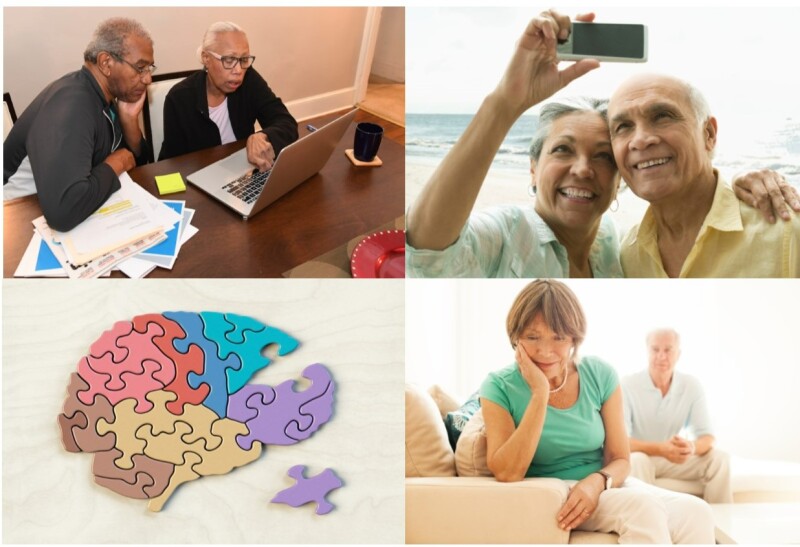 PLEASE NOTE: ALL SESSIONS ARE 1:00 - 2:OO PM CST.

Every day we are presented with ways to improve our brain health like…

Eating healthy
Getting enough sleep each night
Staying socially connected
Being physically active
Managing stress
Challenging our brain
But how do you translate these bullets of information into action? How do you know what you're doing is the 'right thing' to do? And what research is being done and how does that relate to you or a loved one's brain health?

Brain Matters is an AARP Missouri series of four 1-hour live virtual programs in collaboration with the Alzheimer's Association, Greater Missouri Chapter. Brain health professionals will present specific topics that will provide you with some insight and practical ways to help you understand the basics of brain health as well as how it relates to caring for others with dementia.

Check out our schedule for 2023:

May 10: Managing Money: A Caregiver's Guide to Finances
If you or someone you know is facing Alzheimer's disease, dementia or another chronic illness, it's never too early to put financial plans in place. Join us to learn tips for managing someone else's finances, how to prepare for future care costs and the benefits of early planning.

July 12- Travel Tips for Alzheimer's Disease
Living with Alzheimer's or another dementia does not mean it's necessary to stop participating in meaningful activities such as travel. However, it does require planning to ensure safety, comfort and enjoyment for everyone.

Discover travel tips and accommodations through this presentation, which also discusses communication strategies and understanding dementia related behaviors, which can appear when one's routine is different than normal. CLICK HERE TO REGISTER

September 13 - 10 Warning Signs & Alzheimer's Treatment Advances
Alzheimer's and other dementias cause memory, thinking and behavior problems that interfere with daily living. Join us to learn how to recognize common signs of the disease; how to approach someone about memory concerns; the importance of early detection and benefits of a diagnosis; and available treatment options. CLICK HERE TO REGISTER

November 8- Managing Caregiver Stress
Alzheimer's caregivers frequently report experiencing high levels of stress. It can be overwhelming to take care of a loved one with Alzheimer's or other dementia, but too much stress can be harmful to both of you. Join us to learn strategies to manage stress and avoid burnout. CLICK HERE TO REGISTER

We hope you find valuable information in one or more of these programs. You may even learn something helpful for a loved one. We encourage you to share the programs with others, too.

Register for one, two, three or all four programs today!