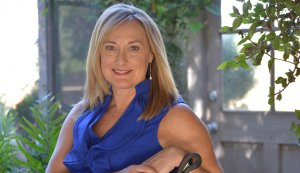 Caring for a family member or close friend is one of the most important roles you'll play—and if you haven't done it yet, you more than likely will. It may start with driving your loved one to get groceries or to a doctor's appointment. As time goes by, you may find yourself taking more time off from work, preparing meals or handling bills. When it comes to caring for a loved one, most families don't have a plan until a problem or crisis emerges. Now, more than ever, it is important to know what the resources are so you can better meet the demands of caregiving.

Wherever you are in your caregiver journey, AARP in Kansas City wants to help you find support. Informative chats with AARP's National Family and Caregiving Expert, Amy Goyer were held in November of 2021, which is National Family Caregivers Month. Our conversations with Amy were recorded and now available to you on demand.

CLICK HERE FOR ACCESS TO THE SERIES RECORDINGS

Amy shared information on a range of issues: finances for caregiving, AARP resources for caregivers, tips for caring at home, and help for new caregivers assisting with medical tasks.

Amy Goyer has more than 35 years of professional experience serving and advocating for older adults, children and families, and people with disabilities. She has been a family caregiver her entire adult life, caring for her grandparents, parents, sisters and other relatives and friends.

She writes extensively for AARP about her experiences caring for her mother, Patricia, who died in 2013, and her father, Robert, who lived with Alzheimer's disease for 12 years before his death in 2018. Amy continues to serve the caregiving community as moderator for AARP's Family Caregivers Discussion Group on Facebook.

Amy has written three books and appears regularly as a caregiving authority on network news shows, including more than a dozen times on NBC's Today. She has been a guest on Dr. Phil and The Doctors and been interviewed by CNN, NPR, the New York Times, the Washington Post, the Wall Street Journal and People, among other media outlets. You can learn more about Amy's caregiving journey on her website.

We hope that you will check out this very informative series and pass this information on to others.