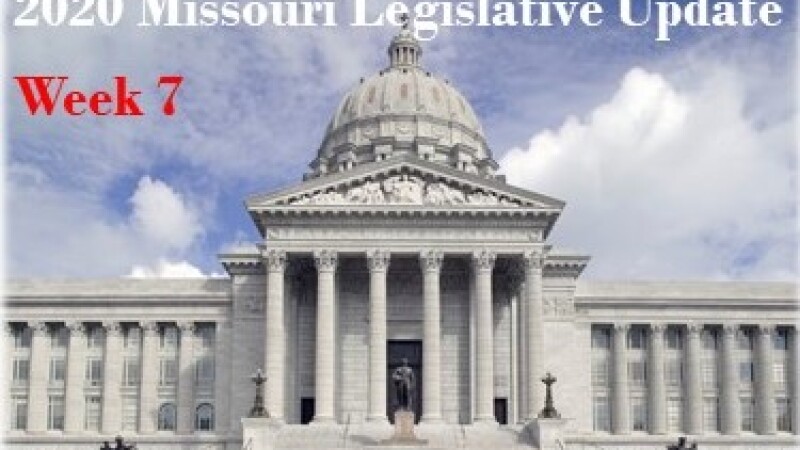 Property Tax Assessments:

The Senate is moving forward with a slate of legislation that will add transparency to property tax assessments and limit the amount that property taxes can increase in a single year.

Senate Bill 547, sponsored by Senator Scott Sifton (D-St. Louis County), reinstates the Homestead Preservation Act Tax Credit and requires that increased assessments in St. Louis County include information on the assessment method and computation of value and a list of comparable properties including purchase prices used in determining the value. It would also increase the amount that property owners who win their appeals can recover from the county.

Jackson County Legislators have urged Sen. Sifton to include Jackson County in the assessment changes and he has agreed to make the changes before the bill reaches the floor of the Senate – possibly as soon as next week.

All-Night Filibuster Cancels Medicaid Hearing

Advocates for the Medicaid Expansion Initiative were prepared to oppose a Constitutional Amendment that would include so-called work requirements for "able bodied" enrollees in the Medicaid Program.

Senate Joint Resolution 60, sponsored by Senator Tony Luetkemeyer (R-Platte County), would institute a complicated system for people otherwise eligible for Medicaid to report approved work activities. Not included in the exemptions are people who are caring for an older or disabled loved one. Missouri currently has nearly 800,000 family caregivers who save the State over $8 billion a year in Medicaid costs, but this constitutional amendment will make it nearly impossible for them to receive health care through Medicaid and cost the State over $200 million in administrative costs.

Recently, the United States Court of Appeals for the District of Columbia Circuit ruled that a similar "work requirement" in Arkansas was unconstitutional.

While a filibuster that lasted all night on an unrelated issue cancelled all hearings on Wednesday, we expect that the Committee on Health and Pensions will hold their hearing SJR 60 next week.

Voter ID Legislation Passes the House:

While almost certainly still unconstitutional, the Missouri House of Representatives passed House Bill 1600, sponsored by Representative John Simmons (R-Washington), which would require a photo ID to vote in elections in Missouri.

Similar legislation was ruled unconstitutional by the State Supreme Court, but proponents believe that if they remove the requirements that a voter without an approved ID sign an affidavit saying that they are who they say they are, that they will be able to comply with the court's requirements.

A series of amendments were offered by opponents of the legislation to limit the harm to lower income voters, older voters, and voters of color. They proposed amendments to allow for automatic voter registration and extended timelines for voting. Both ideas were voted down.

House Bill 1600 will now move to the Senate.