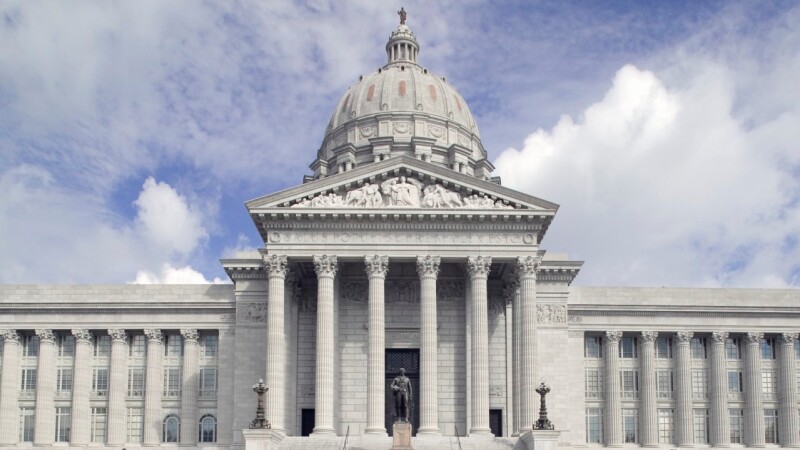 The Missouri Legislature returns to Jefferson City, MO, the State's Capital, for the 2020 Legislative Session. During the next 5 months our state's lawmakers will be focusing on the state's budget and dealing with a host of contentious issues. AARP, will be right there advocating for 50+ and the communities that they live in.
2020 AARP Missouri Legislative Platform
Caregiving:
Two years ago, the Missouri General Assembly passed the CARE Act ensuring that family caregivers are identified, advised of discharge from the hospital or ambulatory surgical center, and that they receive training for medical tasks they must perform at home. AARP Missouri continues to work for smooth implementation of this law and reach out to family caregivers to inform them of their rights under the new law
Three years ago, Missouri cut funding for Home and Community Based Services (HCBS). This year, the General Assembly restored that funding, but there is still more progress to be made. AARP Missouri urges the General Assembly to provide an increase to match inflation.
The MO Rx Program, which currently assists people on both Medicare and Medicaid pay their out-of-pocket costs for Medicare prescription drug coverage, was cut back three years ago. Nearly 65,000 older Missourians lost this vital assistance. In 2019, the language for the program was changed so that it would no longer require recipients to be Medicaid eligible, but the funding has not yet been restored in the State Budget. AARP Missouri urges the General Assembly to restore the cuts and restore assistance to these Missourians.
Income Security:
As pensions at work have become less likely, and even 401Ks are often not provided at workplaces, savings for retirement have plummeted. A Workplace Retirement Savings proposal could help workers save directly from their paychecks and take that savings with them when they change jobs. This program would be similar to Missouri's 529 college savings plan, MOST.
When utility rates increase, it's often older consumers who are affected most. AARP has worked to keep Utility Rates low in Missouri for over a decade. In 2020 we will work with other consumer protection groups to prevent passage of legislation that would raise rates and work to prevent price spikes like what Kansas City and Independence experienced last
2020 Session Schedule:
January 8: Sessions begins
January 20: Martin Luther King Jr. Day – Observed
March 23 – 27: Legislative Spring Break
April 13: Easter Break
May 15: Last Day of Session