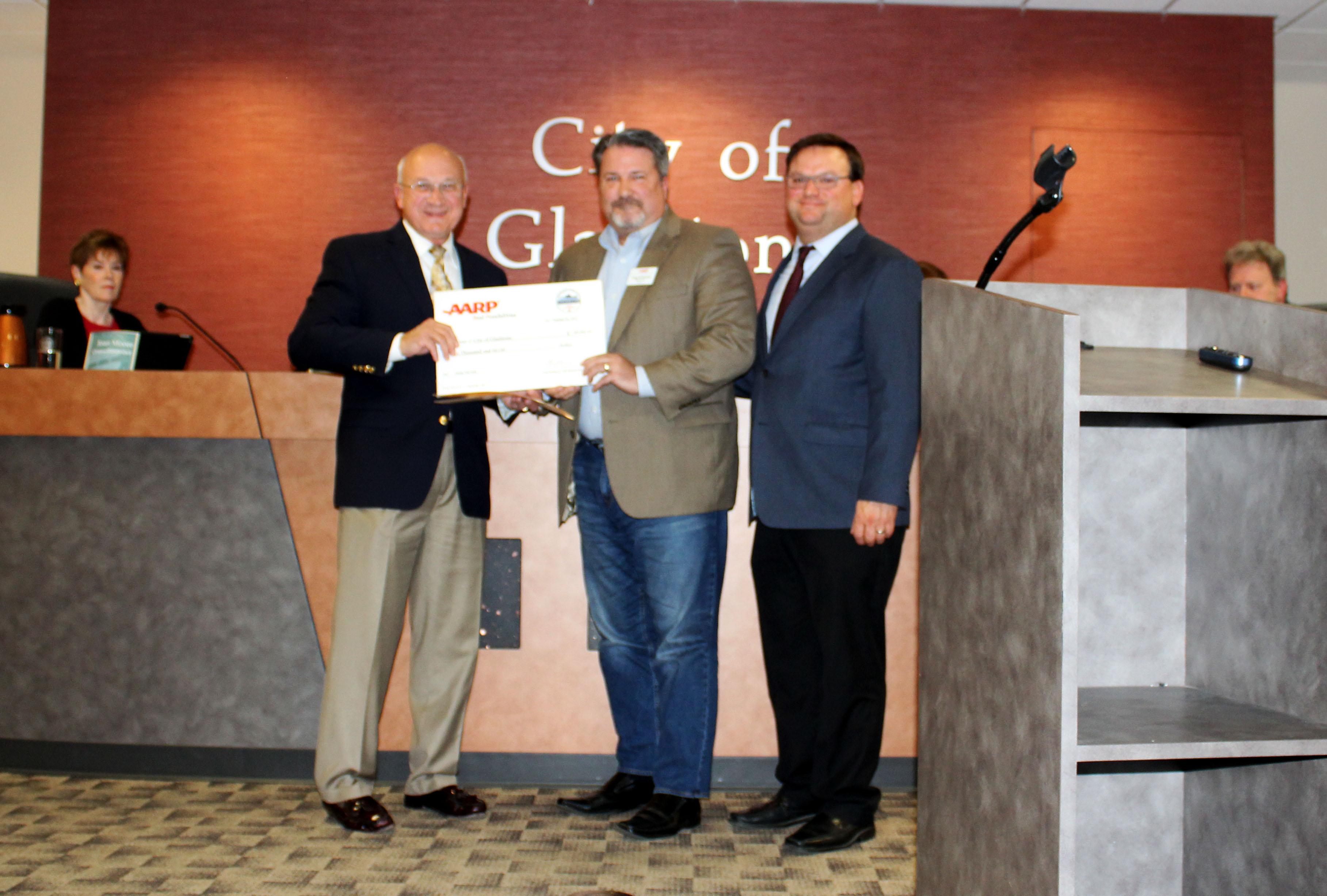 AARP Missouri presented the City of Gladstone with a check for $20,000 at the October 23, 2017 Gladstone City Council Meeting.

This money will be allocated to the Hobby Hill Renovation project to assist in purchasing multi-generational play and fitness equipment. This partnership between Gladstone Parks, Recreation & Cultural Arts aligns with AARP's mission to help its members be healthier and more active.

In making the presentation, AARP Missouri State Director Craig Eichelman said, "Cities that offer accessible amenities and services that people of all ages want, such as walkability, cultural enrichment, and yes, innovative public spaces like Hobby Hill, are surging."

Eichelman went on to say that AARP is excited about the project and is pleased to support a park designed to be enjoyed by people of all ages and abilities.

Gladstone City Council members are grateful for AARP's support of the city's parks.