Join AARP in Missouri on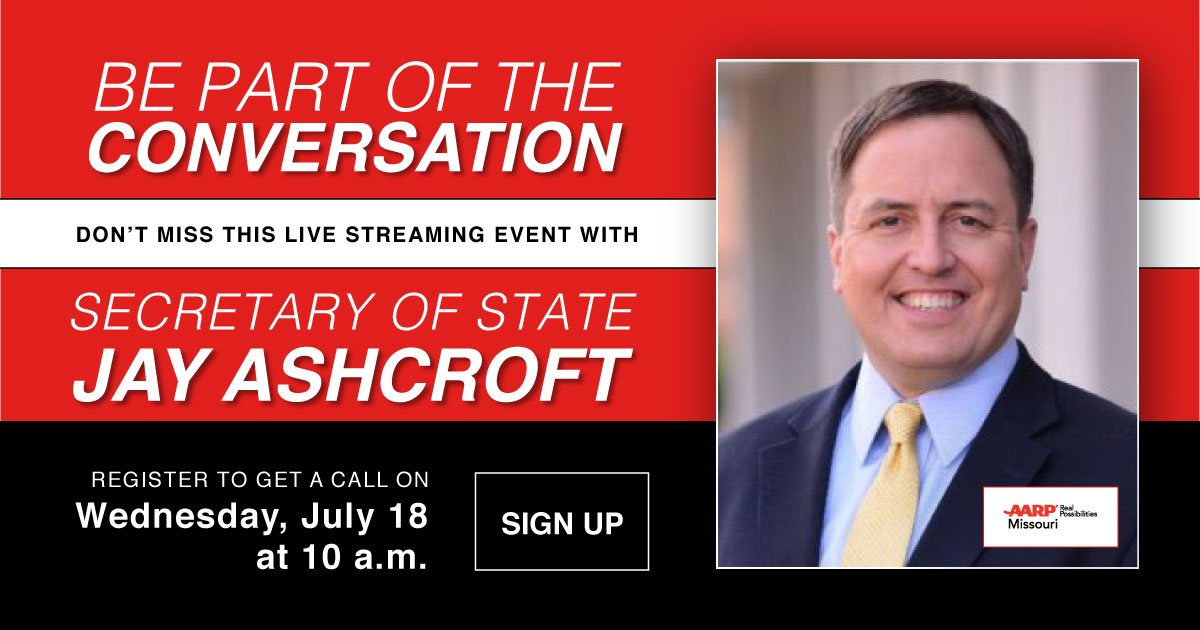 Wednesday, July 18, at 10:00 am for a live tele-town hall event about voter engagement with Secretary of State, Jay Ashcroft.

Attendees will be educated about the importance of voting in this year's upcoming elections and gain a better understanding of Missouri's voter ID laws.

Be The Difference. Vote. To register to join us for this important event, sign up here, or stream it online: access.live/AARP-MO.