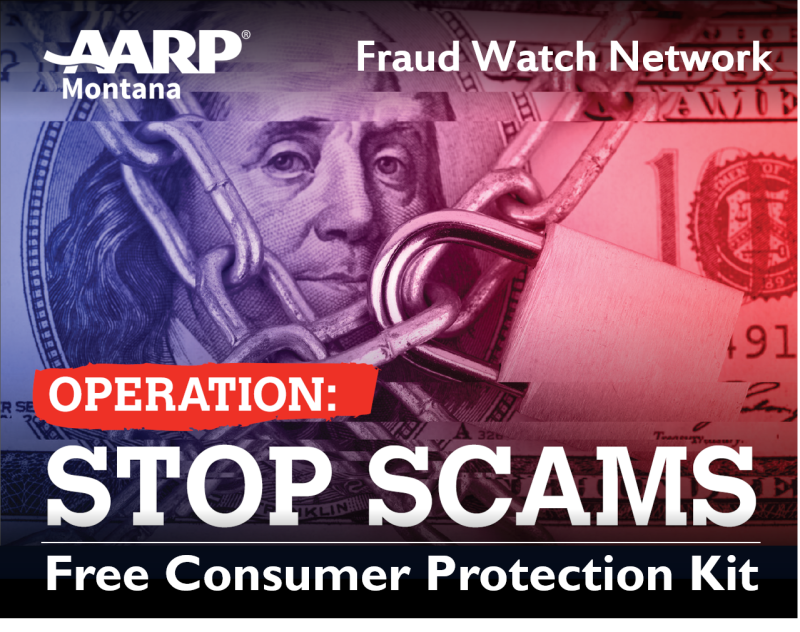 Join Northern Broadcasting and AARP Montana for Fraud Watch Friday!
We are collaborating with radio broadcasting powerhouse, Northern Broadcasting, to protect Montanans from fraud & scams. Click here to find out more about the Fraud Watch Friday Show >>

Register below to receive an e-mail reminder about upcoming Fraud Watch Friday shows!
Register to receive an email reminder and the listening link from AARP Montana for the next Fraud Watch Friday episode.

Stay One Step Ahead of the Scammers. Sign up for your free Consumer Protection Kit today!
AARP Montana is offering a free consumer protection kit which includes the following:

The Con Artists' Playbook
Guide to Stopping Robo-Scammers
Watchdog Alert Handbook
RFID credit card sleeve to protect you credit card information
Important Montana Consumer Protection Contact Information
AARP collaborates with several Montana State Agencies to combat fraud and financial exploitation.

Click here for a downloadable resource sheet of important Montana consumer protection phone numbers and web sites.
The AARP Fraud Watch Network
The AARP Fraud Watch Network is a free resource for all. With AARP as your partner, you'll learn how to proactively spot scams, get guidance from our fraud specialists if you've been targeted, and feel more secure knowing that we advocate at the federal, state, and local levels to protect consumers and enforce the law. Protecting consumers goes back to AARP's founding. Learn more about our history.

AARP Fraud Prevention Resources: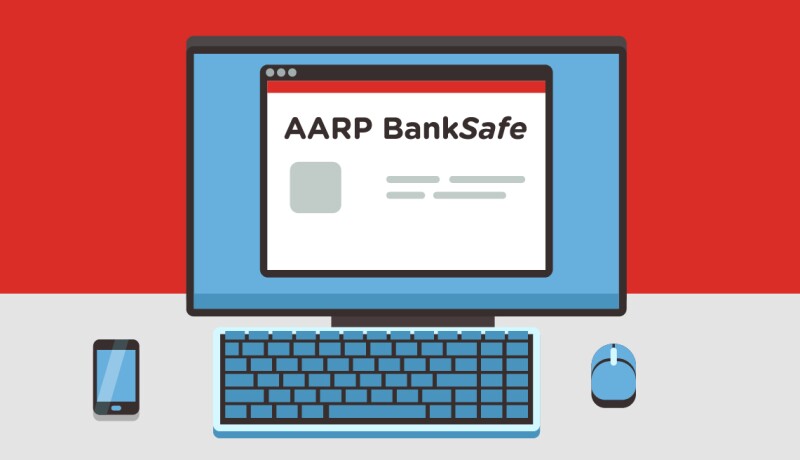 The AARP BankSafe Initiative
The BankSafe Initiative helps the financial industry better meet consumers' financial needs and safeguard their assets. The initiative focuses on four key areas:

Preventing financial exploitation
Empowering family caregivers
Helping those with dementia
Making banking tools and environments easier to access
With the average victim losing $120,000, prevention of financial exploitation is critical to AARP's mission to empower people to choose how they live as they age. BankSafe meets this need by conducting research into consumer insights, facilitating partnerships between the aging network and the financial industry, and developing the innovative BankSafe training platform to help financial professionals identify and stop suspected exploitation.