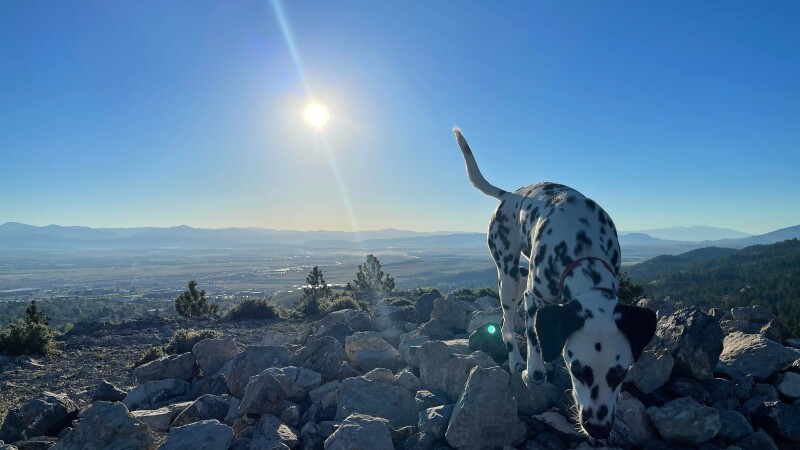 Wow, the weather really changed fast! Now that it is staying warmer and brighter earlier and later, hikers have more time to go hiking. Get out and enjoy the fresh air, get exercise, and have fun! Helena has miles of maintained trails nearby.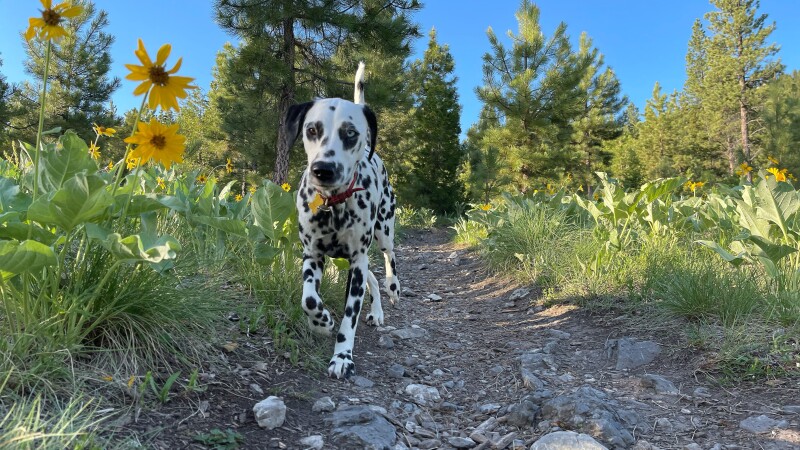 Trails from Pay Dirt Road 2.jpg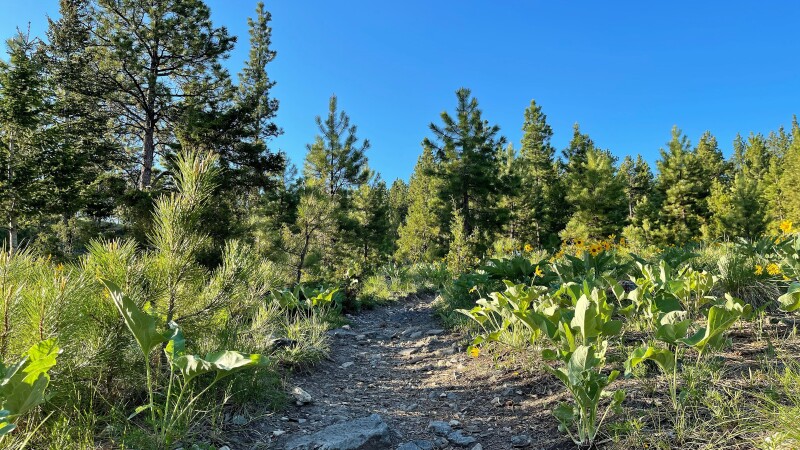 Trails from Pay Dirt Road.jpg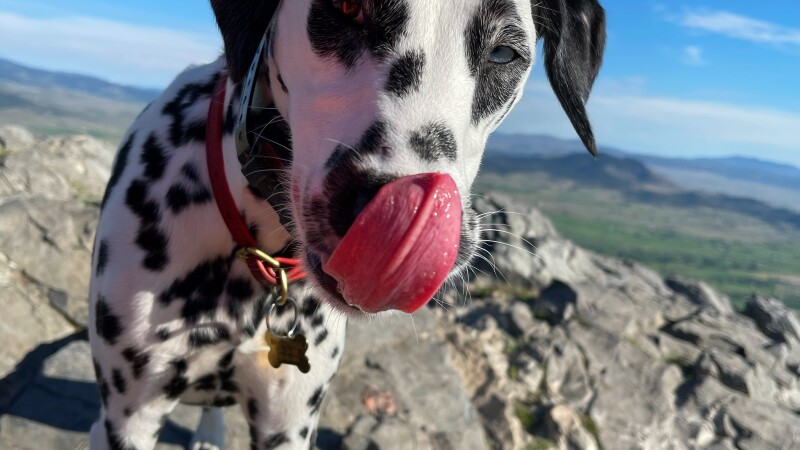 Entertainment Trail and Summit of Mt Ascension1.jpg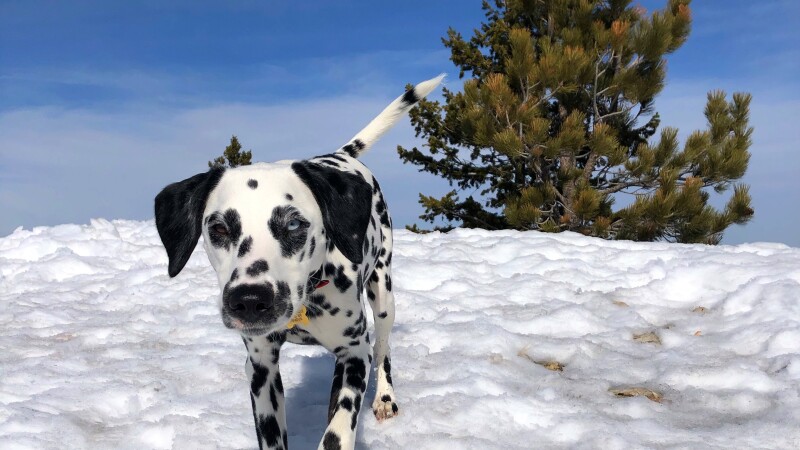 Entertainment Trail and Summit of Mt Ascension2.jpg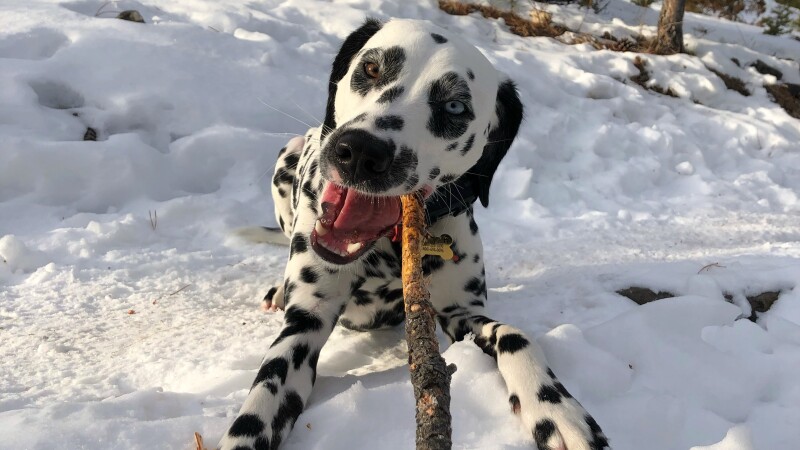 Entertainment Trail and Summit of Mt Ascension3.jpg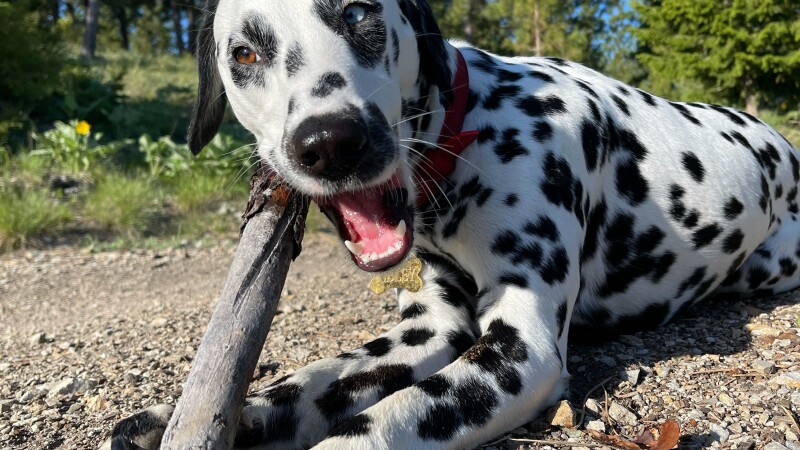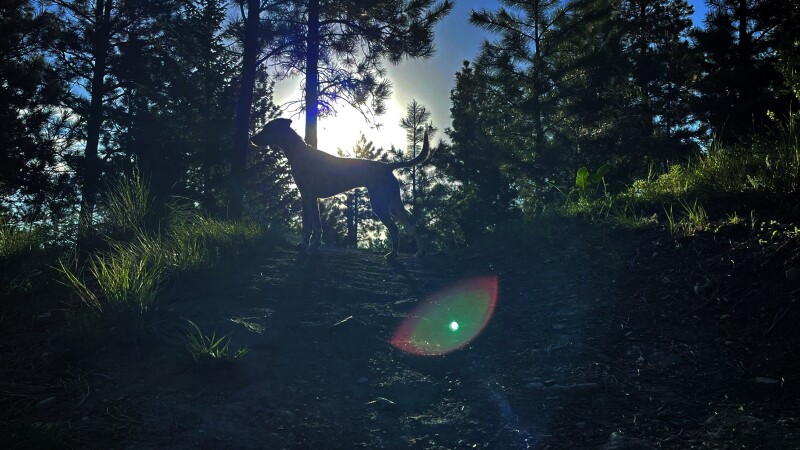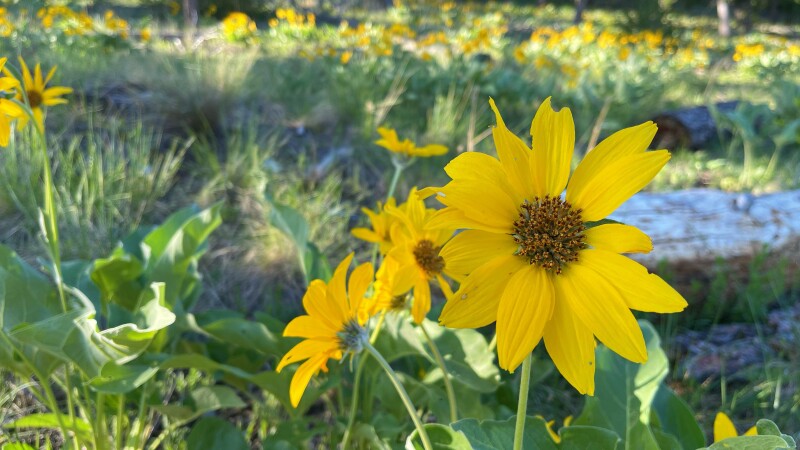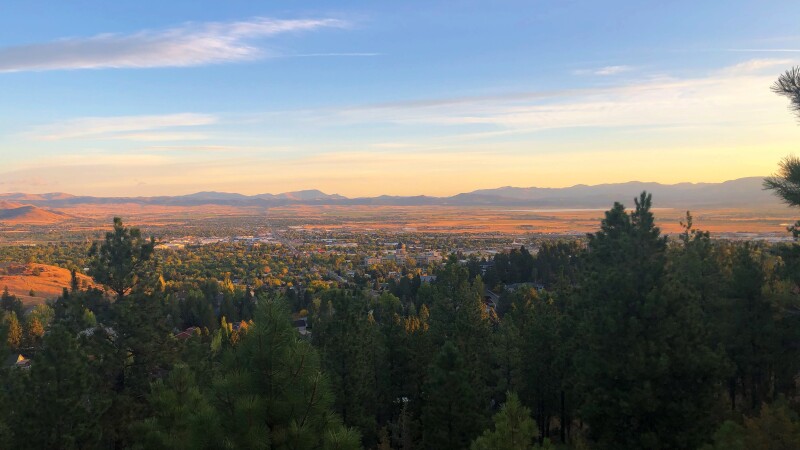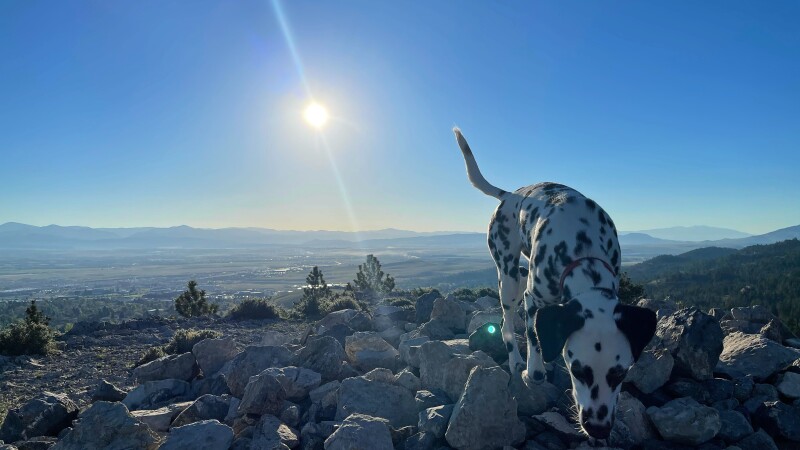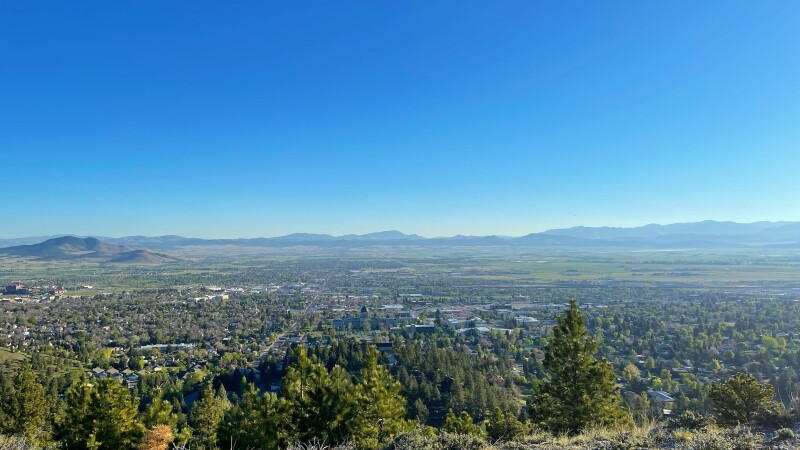 Hikers, if you have yet to explore the Helena trails, you will be surprised and delighted by how easy it is to go hiking around Helena. If you are a dog lover, you will be pleased to know that you will run into dogs on the trails. The nice thing about these trails is that they are all dog friendly and have the option to take your dog off leash. Hikers, please make sure your dog is trained before taking the leash off.

Best of all, there are plenty of hikes for all skill levels: easy, moderate, and hard.

Afraid you'll get lost? Don't be! Signs will guide you.

Mt. Ascension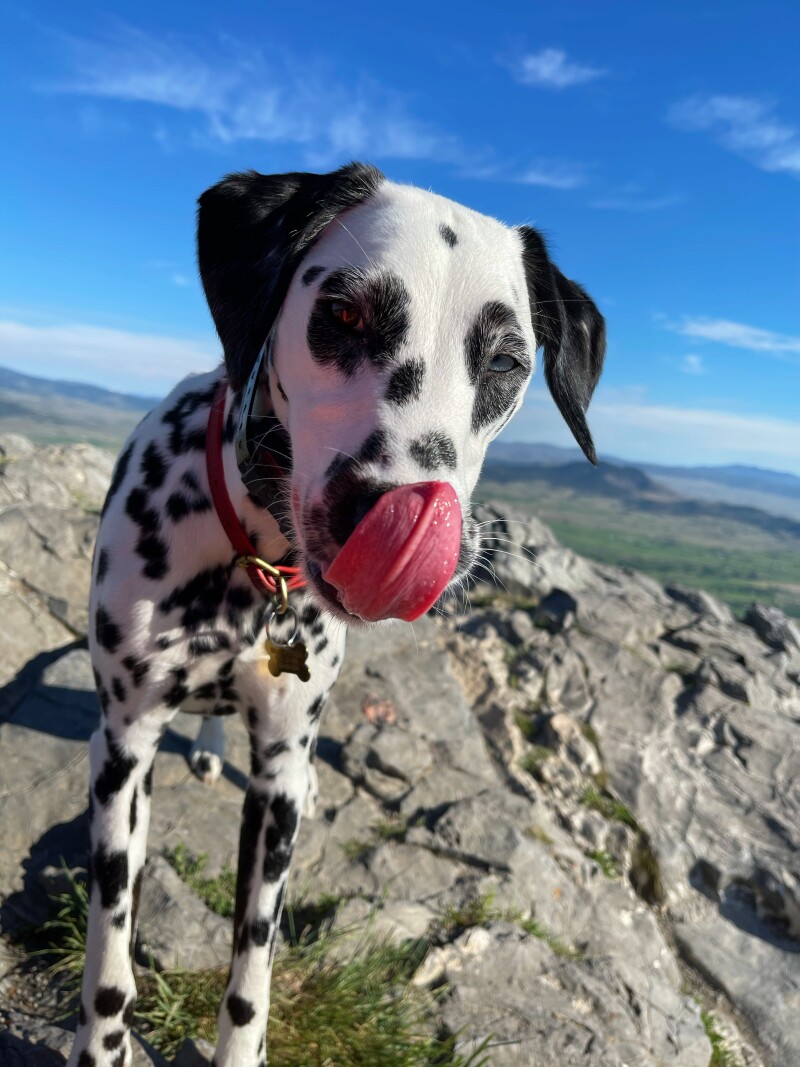 There are two parking lots that lead to the majority of the trails, Beattie Street Parking Lot and the DeFord Parking Lot. The Beattie Street Parking Lot was just put in Fall of 2020, it is a paved road all the way to the lot with different trails veering off from it. Google maps has not been updated since the new parking lot has been put in, therefore it does not show up. The parking lot is up Beattie Street towards Mt. Ascension. There is a map of Mt. Ascension right before the trail starts to the right of the bathrooms. The DeFord Parking lot is up Davis Gulch about a quarter mile once it turns into a dirt road.

Mt. Ascension currently has Arrowleaf Balsamroot wildflowers all over the mountainside. They may not last long so all hikers should try to get up to see them before they are gone!

DeFord Trail
The DeFord trail is easy and flat. It goes up Davis Gulch and will stop at certain points. Hikers and Bikers will continue on the dirt road for a short time until they see the path again. There are signs that point to the trail. It is an out and back trail, so remember however far you go, hikers will then have to go the same distance back to the parking lot. The DeFord trail is also known for biking and running with its easy and pretty trail.

Eagle Scout Trail
Hikers will reach Eagle Scout Trail by the DeFord Parking Lot. Hikers will see a trail that heads up Mt. Ascension directly in front of the parking lot, that is Eagle Scout Trail. It is a switchback trail up and then once hikers reach the top of Eagle Scout, they will see four other trails that can be taken. There is a sign with the names of the trails at the top that will lead hikers to their desired trail.

Pay Dirt Trail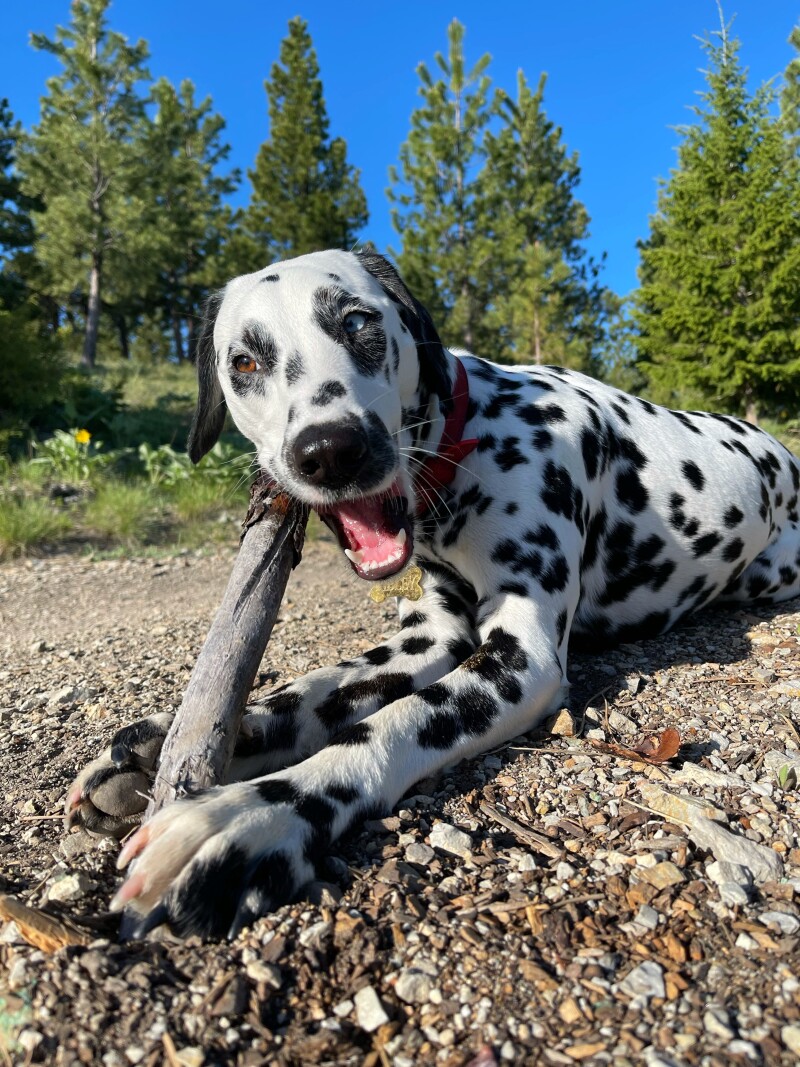 In order to get to Pay Dirt Trail hikers will need to start at the Beattie Street Parking Lot. The trail starts next to the map of Mt. Ascension. Once hikers are up the trail and reach the fork, they will want to stay right to continue on Pay Dirt Trail. This trail is a moderate incline up, but nothing too bad. Once hikers reach the end of the trail, they will find a sign that will point to other trails that they can choose to take.

Pail Rider Trail
In order to get to Pail Rider Trail, hikers will take Pay Dirt Trail up until they reach the sign where hikers can then take three other paths. The sign will point hikers left and they will continue on the wide trail about 50 yards before seeing Pail Rider Trail on their right. This trail is a short windy trail with a steep incline. This trail will take each person a different amount of time to get up depending on their pace. The Pail Rider trail is short, but has its challenges. I can remember when I first started hiking this trail, that I had to take multiple breaks. It does get easier over time and is very rewarding to see your progress!

Easy Rider Trail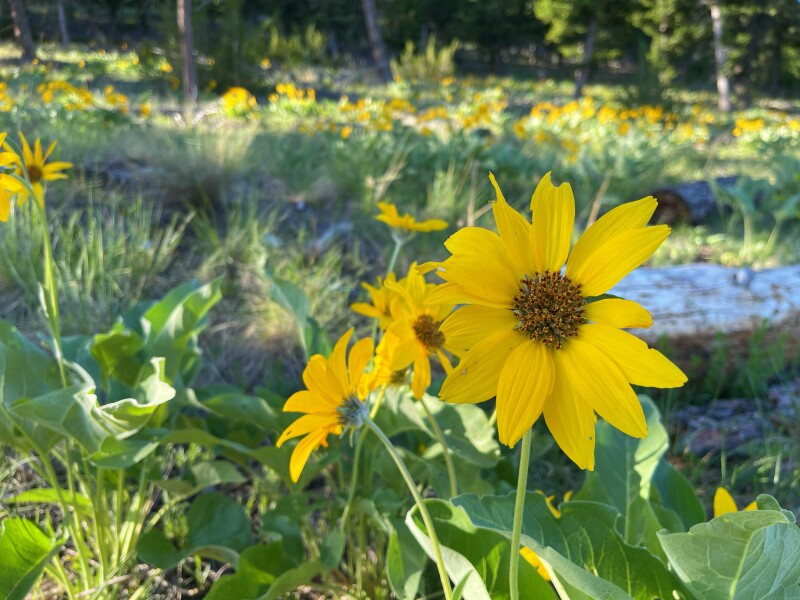 Once hikers finish Pail Rider Trail, they will reach another point where there are three different trails that can be taken. There is a sign that will point hikers to each one. Directly to the right of the sign is Easy Rider Trail. This trail is a nice slow decline back down that continues for a half a mile before turning into Archery Range Trail. Hikers can either continue straight or switch back to follow the Archery Range Trail to the parking lot. There is a sign for hikers to look at and be pointed in the right direction. I love taking this trail because it is easy on my knees! Sometimes hikers don't recognize the tension that is put on their knees when going back down trails and it is important to take care of your body! That is one of the reasons that I really love this trail.

2006 Trail
At the same starting point of the Easy Rider trail, hikers can choose to go straight after getting up from Pail Rider trail. When hikers go straight, they will start the 2006 Trail. This trail leads to the Summit of Mt. Ascension. It is a nice trail that is usually shaded from the tall and beautiful trees. The 2006 trail is different from the rest of the trails because of the height differences of the trees and different surroundings along the path. Once at the top of the 2006 trail, hikers can go left to the summit or right to a different viewpoint at the top via Entertainment Trail. I think the view from the Entertainment trail is better because there are no trees blocking hikers' views and they will be able to see all of Helena.

Trails Veering Off Pay Dirt Trail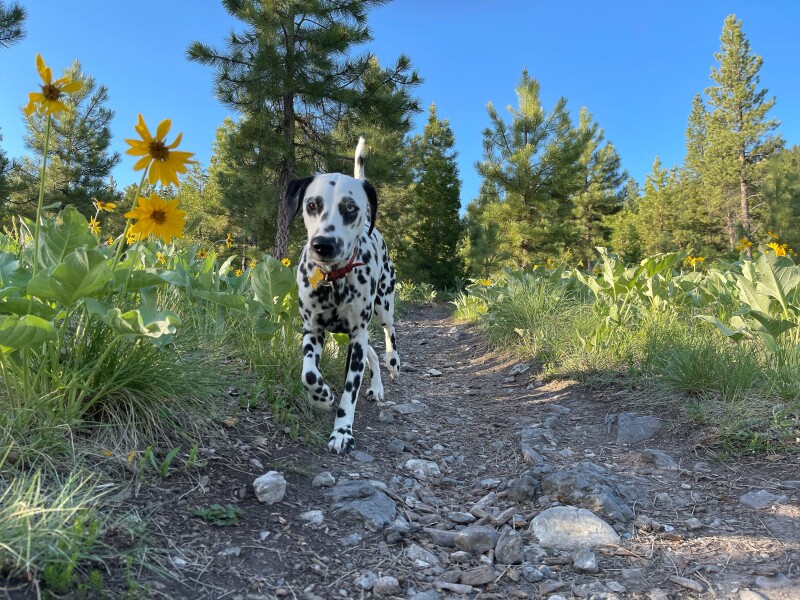 After heading up the trail from the Beattie Street Parking Lot, stay left at the fork to head over to Prickly Pear Loop trail. You can either take the main path or continue to a path with a beautiful tree tunnel and flowers along both sides of the trail. You will then pop out here. You can go right to head back to the main path and hook up to other trails. If you go left then you will be heading to Prickly Pear Loop.

Prickly Pear Loop
Hikers can choose to continue up to Prickly Pear Loop. This loop gives hikers a stunning view of Helena and the Capitol Building. This is by far one of my favorite trails on Ascension because of the 360 view hikers can get from going to the top of the loop.

As hikers get more and more adventurous, they will find that Mt. Ascension has numerous trails that link up and veer off from the main paths. Hikers can never get bored because there are so many trails!



| | |
| --- | --- |
| Level | Trail |
| Easy | DeFord Trail, Easy Rider Trail, and Prickly Pear Loop |
| Moderate | Eagle Scout Trail, Pay Dirt Trail, and 2006 Trail |
| Hard | Pail Rider Trail |
About the Author: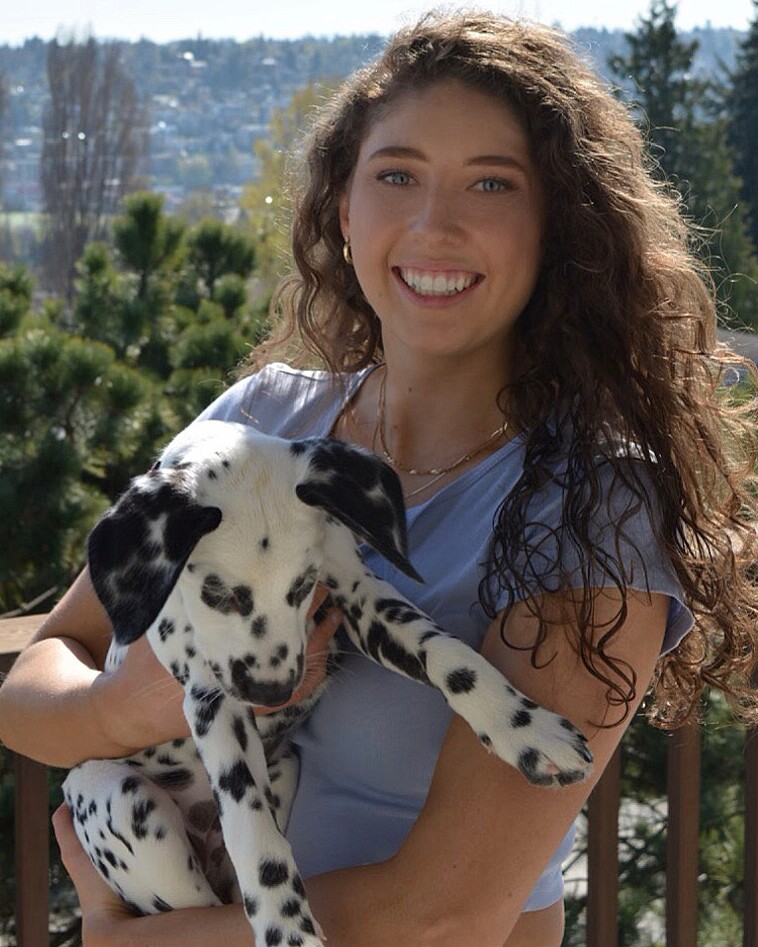 Hi! My name is Shannon, and I am currently an intern with AARP Montana and a student at Carroll College in Helena. I am originally from Seattle, WA and have started to explore Montana's great outdoors! Last year I decided to get a dog, a Dalmatian, and she is the best. Dalmatians and many other dogs are very high energy and need lots of exercise. My dog, Ridley, and I go hiking everyday around Helena at various spots. She is so fun, full of energy, and really inspires me to get out and enjoy the little things. It has been a blast to explore and see the different scenery around me. You would be surprised just how stunning these trails really are. Join me on this adventure as we discover new trails!