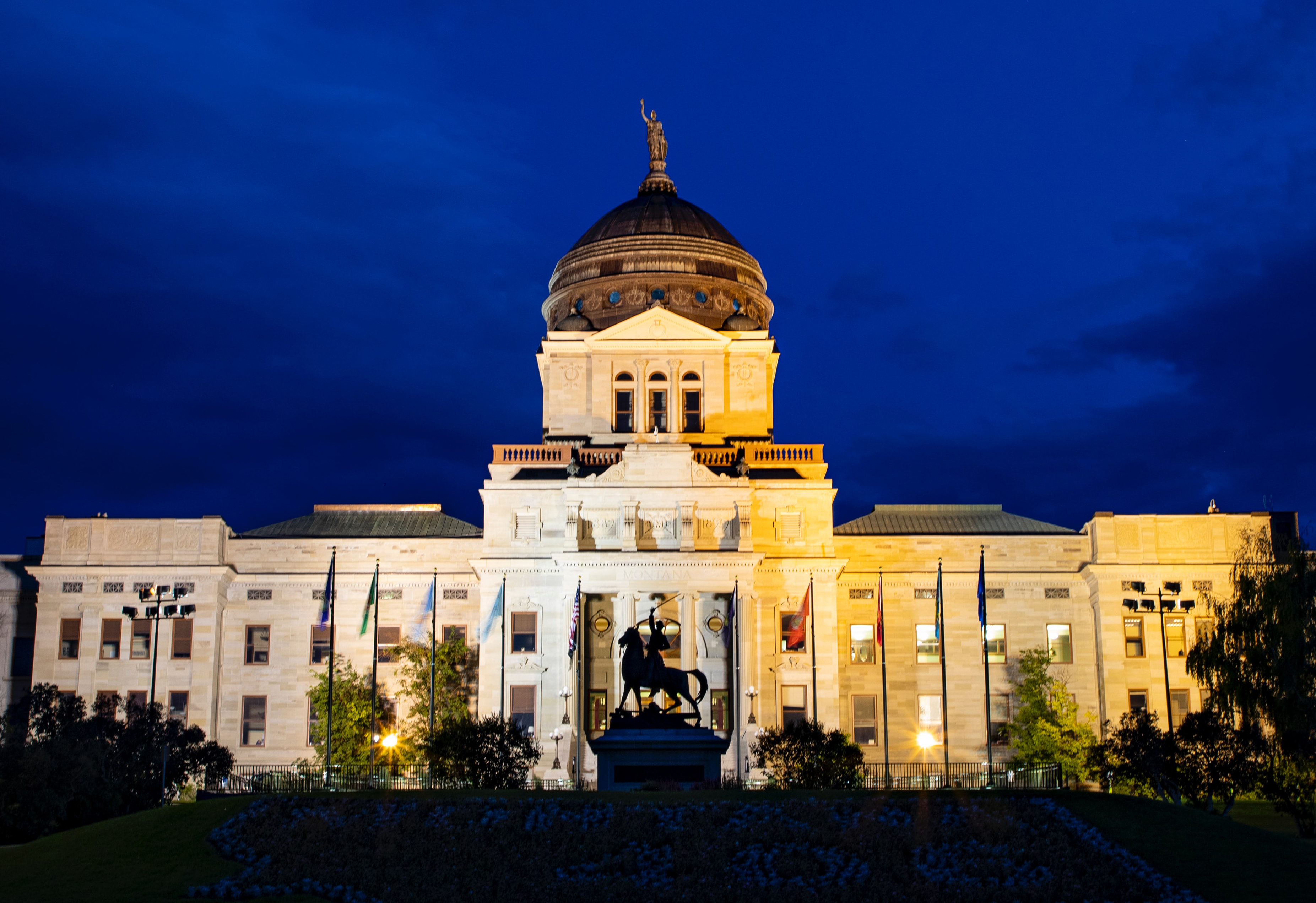 Association fights for issues critical to aging Montanans; Members urged to ask their legislators to support 2023 agenda

Montana's 2023 legislative session kicked-off on January 2 and with a myriad of new legislators at the capitol, AARP Montana, one of the state's largest membership associations, representing the most active voting demographic, has crucial issues it wants lawmakers to act on. AARP Montana recently released its 2023 legislative agenda that focuses on the key concerns of the state's 50+ population and outlines strategies to address critical aging issues such as senior services, retiree financial security and caregiving.

"Older Montanans, especially those over age 65, are projected to be a larger portion of our state's population," said Tim Summers, AARP Montana State Director. "Policymakers need to plan for this shift in demographics by enhancing services and infrastructure in our communities so Montanans can continue to be independent and engaged members of our state."

AARP Montana based its legislative agenda on surveys of AARP members, input from Montana stakeholders, its national policies which are determined by a volunteer board and issues that AARP Montana worked on in past legislative sessions.

Click here for a printable factsheet >>

AARP MONTANA 2023 LEGISLATIVE AGENDA

Supporting Tax Relief Measures for Older Montanans:
Retired Montanans pay their fair share of taxes, including property taxes and taxes on other forms of retirement income like pensions and 401ks and Social Security income. They have long contributed to making Montana's economy strong and continue to do so.

However, with inflation at a 40-year high and housing costs and property taxes increasing at an unprecedented rate with no end in sight, older Montanans who live on fixed incomes are feeling the financial pinch like never before.

According to our recent Vital Voices survey, an overwhelming majority of Montanans age 45+ want state legislators to offer tax relief. Specifically:

77% support eliminating or reducing the tax on Social Security benefits in Montana
70% of registered voters age 45+ in Montana support property tax circuit breakers
68% believe it is extremely or very important that Montana state legislators work to offer significant property tax relief in the next legislative session
64% are concerned about being able to afford property taxes over the next 5 years
Supporting Family Caregivers & Strengthen Home Care Services:
Approximately 114,000 Montana family caregivers provide an estimated 96 million hours of care — worth a staggering $1.41 billion of unpaid care to support loved ones who need help to live independently. Additionally, an overwhelming majority of Montanans want to stay in their homes and communities as they age. AARP urges lawmakers to:

Update Montana's long-term care system policies and funding structures to better reflect the realities and needs of a rapidly aging state.
Help family caregivers to manage their loved one's personal or financial decisions by improving Montana's adult guardianship and conservatorship laws.
Strengthening Financial Resilience for 50+ Montanans:

Advocate for affordable and reliable electric and gas utility services.
Protect Montana's state pension system. If changes are needed, they should be fiscally responsible and should protect both the long-term viability of existing defined benefit plans and the financial security of retirees.
Oppose age discrimination in employment that prevents older workers from remaining or re-entering the workforce.
Fighting Elder Abuse and Fraud:

Increase funding for Adult Protective Services (APS).
Strengthen civil and criminal penalties for fraud and financial exploitation.
"AARP Montana is the voice of 50+ Montanans at the State Capitol. Our advocacy efforts during the legislative session are effective because of state-wide volunteer grassroots efforts," said Summers. "This was proven in previous sessions when Montanans all across the state made their voices heard and ultimately made the positive difference. This session we are asking AARP Montana members to contact their legislators early and often."

AARP is urging Montanans to ask their legislators to support the 50+ population and critical aging issues by supporting the AARP Montana 2023 legislative agenda. Montanans can contact their legislators via phone at 406-444-4800 or via email through www.leg.mt.gov/message.

AARP members are encouraged to sign up online to stay informed on issues throughout the 2023 session and to become an e-activist. Find all of our advocacy efforts online at our Advocacy Action Center: www.aarp.org/MTAdvocacy.

See AARP Montana's 2021 legislative priorities and 2021 post session Legislative Round-up here >>