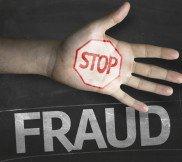 Con artists are finding new ways to dupe people during the coronavirus pandemic. Fraud Watch Friday, a monthly AARP Montana–sponsored radio program, provides residents with ways to stay alert to swindles.

Airing on Northern Broadcasting stations across the state, the program, hosted by Tom Schultz, offers advice from experts, including regulators and law enforcement and crime specialists, on how consumers can protect themselves and their bank accounts.

Residents can tune in on the first Friday of each month from 9:06 to 9:58 a.m. on their local Northern Broadcasting radio affiliates. They can also listen online at northernbroadcasting.com/voices-of-montana.