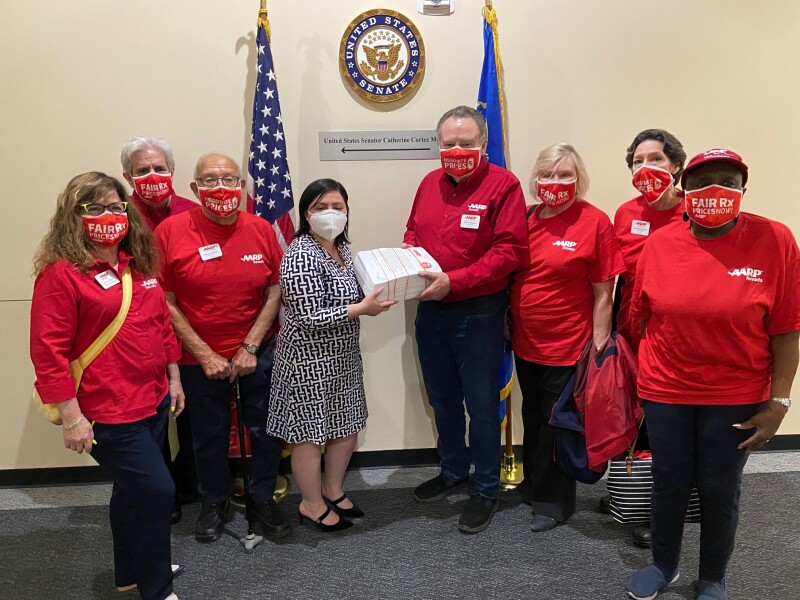 AARP Nevada recently presented petitions to Sens. Catherine Cortez Masto and Jacky Rosen urging Congress to allow Medicare to negotiate for lower drug prices.

State President Charlie Shepard was joined by volunteers Gus Ramos, Mary Richard, Shirley Waugh and Christine Cavalucci, and State Director Maria Moore and Advocacy Director Barry Gold.

The petitions were signed by 36,724 Nevadans and demand the senators take action to reduce drug prices.