Nevada Poll

Today, AARP Nevada released key findings from a 2022 election survey showing candidates should pay close attention to Nevadans aged 50 and older, with issues such as inflation, taxes, and Social Security and Medicare top of mind for these voters.

Nevada residents 50+ are a crucial voting bloc, consistently showing up to the polls and making a key difference in election outcomes in Nevada. In the state's 2018 mid-term elections, the 50+ made up 60 percent of the electorate.

Gov. Steve Sisolak narrowly leads challenger Clark County Sheriff Joe Lombardo 41% - 38% among all likely voters in the race for Governor, with 10 percent voting for someone else or no one, and 10 percent undecided. In a head-to-head race, Lombardo leads Sisolak by two points, 48-46 percent.

For the U.S. Senate race, Sen. Catherine Cortez Masto has a slight lead (44- 40 percent) over former Attorney General Adam Laxalt among all likely voters, with 7 percent voting 3rd party or no one, and 9 percent undecided. In a head-to-head race, Cortez Masto leads by one point, 48- 47 percent. Among voters 50+, both races are tightly contested. Lombardo leads by just one point over Sisolak and the Senate race is a dead heat at 44 percent.

"Nevada voters 50 and older are a critical voting demographic that all candidates are competing for in this midterm election," said Maria Moore, State Director, AARP Nevada. "With the price of necessities like groceries, gas and housing so high, Nevada residents want their leaders to provide solutions to inflation and the rising cost of living. The message is clear, if candidates want to win, they should pay attention to the issues that matter to Nevadans 50-plus."

The survey also found:

A significant majority (75 percent) think the country is headed in the wrong direction, while 62 percent think the same about the direction of the state.
65 percent of voters overall say they are worried about their personal financial situation.
A large majority (84 percent) of voters 50+ say they are extremely motivated to vote in November's election.
AARP commissioned the bipartisan polling team of Fabrizio Ward & Impact Research to conduct a survey. The firms interviewed 1,332 likely Nevada voters, which includes a statewide representative sample of 500 likely voters, with an oversample of 550 likely voters age 50 and older and an additional oversample of 282 Hispanic likely voters age 50 and older, between August 16-24, 2022. The interviews were conducted via landline (30%), cellphone (35%), and SMS-to-web (35%). The margin of sampling error for the 500 statewide sample is ±4.4%; for the 840 total sample of voters 50+ is ±3.4%; for the 400 total sample of Hispanic voters 50+ is ±4.9%. Surveys were offered in English and Spanish.

For more information on how, when and where to vote in Nevada, visit aarp.org/NVvotes.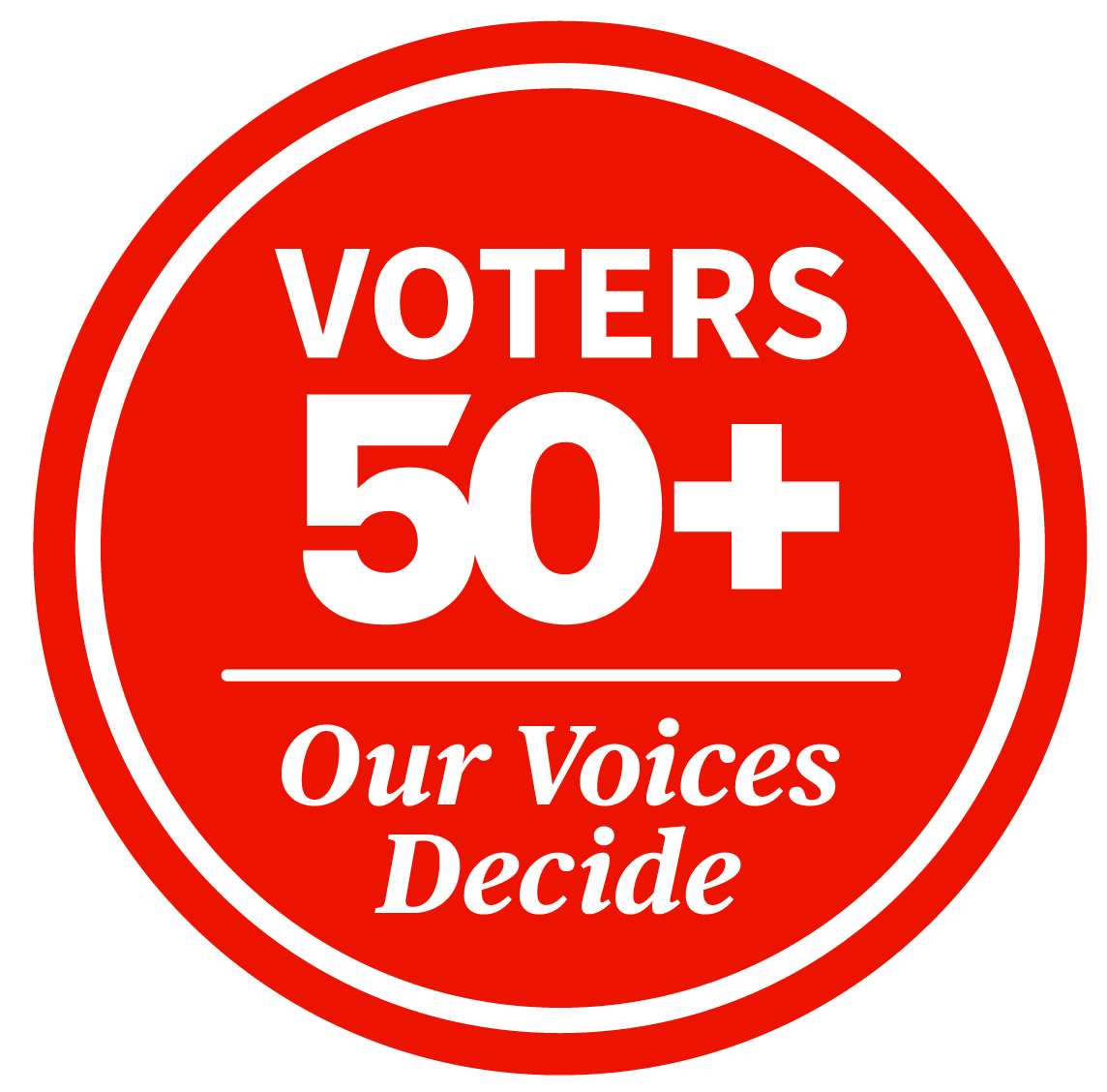 AARP Nevada staff and volunteers help more than 345,000 Silver State members live their best lives. We offer news, information and resources on the issues that matter most to you.
Please stay in touch! Here's how to contact us:
AARP Nevada - 5820 S. Eastern Avenue #190, Las Vegas, NV 89119
Call:
866-389-5652
Email:
aarpnv@aarp.org
Stay up-to-date
on important news and events! "Like" us on
Facebook
, follow us on
Twitter
, follow us on
Instagram
and check out our
YouTube
channel.
Please be aware that AARP Nevada staff members serve the entire state and are often working in the community. To ensure we can best serve your specific needs, please call 866-389-5652 in advance of your visit to make an appointment with the appropriate staffer.
The
AARP Foundation
WorkSearch/Senior Community Service Employment Program (SCSEP) operates from separate locations in southern and northern Nevada. For information about this program, please contact 702-648-3356 (Las Vegas) or 775-323-2243 (Reno)
Members of the press only: Media inquiries should be directed to Erin Neff, (702) 938-3237 / eneff@aarp.org