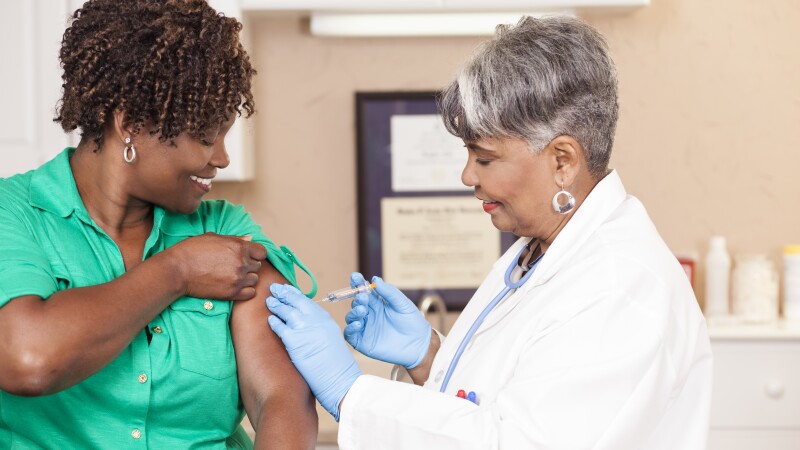 Doctor or nurse gives flu vaccine to patient at clinic.
Senior adult doctor or nurse gives flu vaccine to African descent, mid-adult patient at a local medical clinic, hospital, or doctor's office. NOTE: This is a studio shot and not an actual medical clinic.
fstop123/Getty Images
AARP Nevada is urging the state to require booster shots for people who live and work in nursing homes.
In a letter to Gov. Steve Sisolak and to Richard Whitely, the director of the Nevada Department of Health and Human Services, AARP Nevada urged the state to act.
"Eighty-one percent of staff in nursing homes in Nevada have received a vaccination," said Advocacy Director Barry Gold. "But only 25 percent have received booster shots. And that simply is unacceptable."
Nevada is third last in the nation for the rate of COVID booster shots among residents.
AARP's COVID Dashboard shows that 77% of Nevada nursing-home residents have gotten the vaccination but only 34% have gotten a booster.