Which vaccines are available and who can get them?
Pfizer and Moderna: The updated mRNA vaccines became available in September 2023 and replaced any previous versions. The Centers for Disease Control and Prevention recommends that people 6 months and older get the updated vaccine, which targets a more recent strain of the omicron variant.

People age 5 and older should get one dose of the updated vaccine, regardless of how many and which vaccines they previously received. Children between 6 months and 4 years old may need more than one shot, depending on their age and vaccination status, according to CDC recommendations.

Novavax: The updated vaccine, which uses a more traditional technology, was authorized in October for people 12 and older and replaces any previous versions. It targets a more recent strain of the omicron variant and is an alternative for people who cannot or will not get an mRNA vaccine.

You will need two shots given three weeks apart for a full primary series. You may get a single dose if you've been previously vaccinated and have not received an updated Pfizer or Moderna mRNA vaccine.
The Johnson & Johnson vaccine is no longer available in the U.S.


Which boosters are available and who can get them?
Pfizer and Moderna: The updated vaccine has replaced the bivalent booster. The CDC recommends waiting at least two months after your last dose before getting the latest shot.

People with compromised immune systems may receive additional doses of the updated vaccine, depending on their vaccination history. More information is available at the CDC's website.

Novavax: The updated version of this vaccine has replaced the Novavax booster. The CDC recommends waiting at least two months after your last dose before getting an updated shot. People with compromised immune systems may receive additional doses, depending on their individual circumstances.
Where can I get a vaccine or booster?
Vaccines are administered at retail pharmacies, including Walgreens, Walmart and CVS, local clinics and other locations, such as doctor's offices. Use the federal government's vaccine website Vaccines.gov to search for vaccination sites by zip code. Get the same information by texting your zip code to 438829 or by calling 800-232-0233. You can check with your primary care physician's office to see if COVID-19 vaccinations are offered. If you are a veteran, the Department of Veterans Affairs offers COVID-19 vaccinations at VA facilities. Sign up online or call 800-827-1000 to make an appointment.

More information about COVID-19 vaccines also is available at the Nevada health department's website's website. Or you can visit the health department's Facebook page.



Do I have to pay for the vaccination?
The federal government is no longer covering the cost of the vaccines, but most people with Medicare, Medicaid or private insurance will not have to pay.

The CDC's Bridge Access Program will temporarily provide free vaccines to adults who either do not have health insurance or whose health insurance does not cover the cost of the vaccine.

Be aware that scammers often purport to offer COVID vaccines and treatments and try to charge for them. AARP's Fraud Watch Network is tracking the latest scams.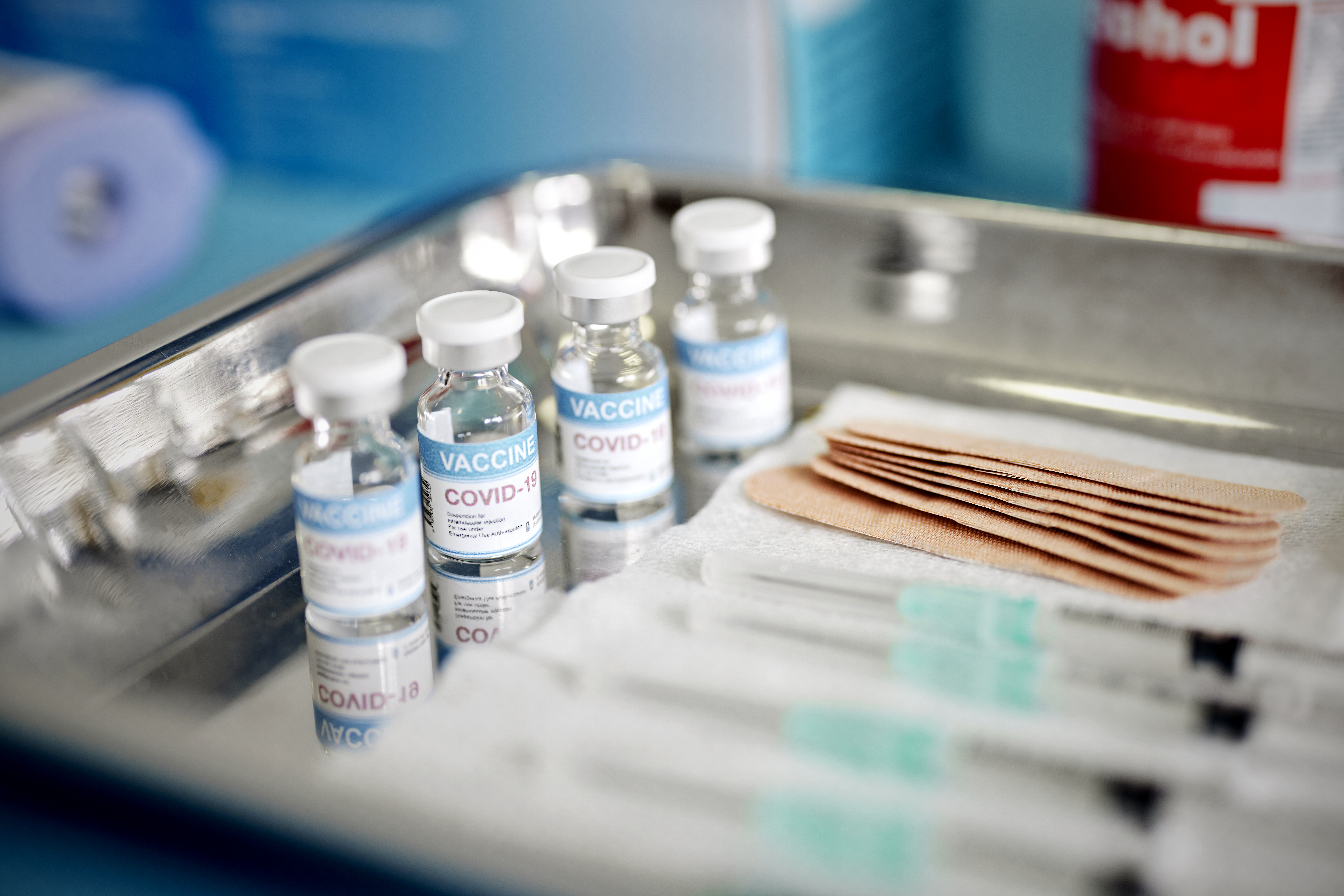 Can I mix and match vaccines?
It's safe and effective to receive an updated Pfizer, Moderna or Novavax vaccine at least two months after your last dose — no matter which brand you've received in the past, including Johnson & Johnson.


How are the updated Pfizer, Moderna and Novavax vaccines different?
The updated vaccines only target one strain of the omicron variant, called XBB.1.5, and are recommended by the CDC to protect against more recently circulating strains of the virus. The bivalent boosters targeted the original strain of the virus and two omicron subvariants, BA. 4 and BA.5. The Novavax booster targeted only the original strain of the virus.



What should I bring to my vaccine or booster appointment?
Some vaccination sites ask for proof of identity or eligibility. Bring a driver's license or other state-issued ID that shows your name, age and state residency, along with your health insurance and vaccination cards, if you have them.


The CDC is no longer distributing vaccine cards, and they are not required to receive a vaccine. If you've lost your vaccine card, you can call the site where you were vaccinated to request a new one or a copy of your vaccination record. You can also contact your state health department to request a replacement card or a copy of your record.



Can I get the COVID-19, RSV and flu vaccines at the same time?
According to the CDC, it is safe to receive the flu and updated COVID-19 vaccines simultaneously, although you are a little more likely to experience side effects, such as a headache and fatigue. Adults 60 or older who qualify for the RSV vaccine may also receive that at the same time as the others, but some health experts suggest spacing them out. Contact your health care provider for more information.



How are vaccinations working in nursing homes and long-term care facilities?
The U.S. government is no longer distributing COVID-19 vaccines to long-term care facilities. That means that nursing homes, assisted living facilities and other long-term care settings are now responsible for coordinating COVID-19 vaccination programs for their residents and staff. Most long-term care facilities have existing partnerships with local pharmacies or health departments to provide a variety of vaccinations, such as flu vaccines, COVID-19 vaccines and others.


Long-term care facilities that receive Medicare and/or Medicaid dollars are required by federal law to educate residents, their representatives and staff about COVID–19 vaccines and offer a COVID–19 vaccine to residents, resident representatives and staff.


How protected am I postvaccination?
All vaccines reduce the risk of COVID-19 infections and are highly effective at preventing severe illness and death from the disease. No vaccine is 100 percent effective, and infections can still occur postvaccination.


This guide was updated on Oct. 5, 2023, with new CDC recommendations.



Also of Interest:
AARP Nevada staff and volunteers help more than 345,000 Silver State members live their best lives. We offer news, information and resources on the issues that matter most to you.
Please stay in touch! Here's how to contact us:
AARP Nevada - 5820 S. Eastern Avenue #190, Las Vegas, NV 89119
Call:
866-389-5652
Email:
aarpnv@aarp.org
Stay up-to-date
on important news and events! "Like" us on
Facebook
, follow us on
Twitter
, follow us on
Instagram
and check out our
YouTube
channel.
Please be aware that AARP Nevada staff members serve the entire state and are often working in the community. To ensure we can best serve your specific needs, please call 866-389-5652 in advance of your visit to make an appointment with the appropriate staffer.
The
AARP Foundation
WorkSearch/Senior Community Service Employment Program (SCSEP) operates from separate locations in southern and northern Nevada. For information about this program, please contact 702-648-3356 (Las Vegas) or 775-323-2243 (Reno)
Members of the press only: Media inquiries should be directed to Erin Neff, (702) 938-3237 / eneff@aarp.org