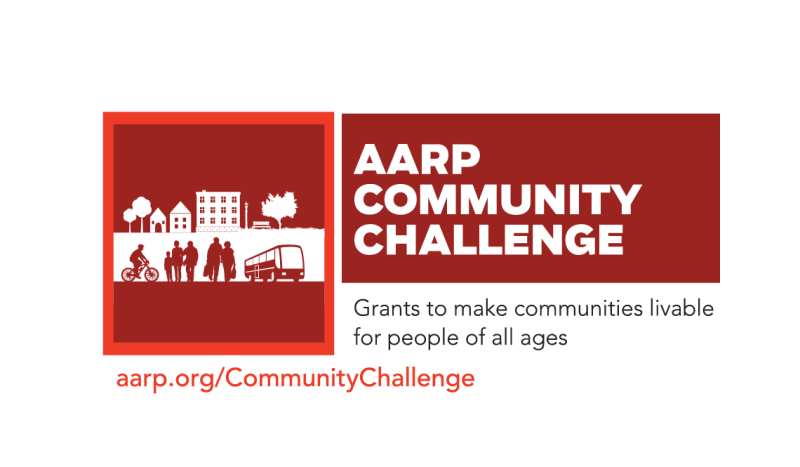 AARP Nevada has announced four Nevada organizations will receive 2021 Community Challenge grants – part of the largest group of grantees to date with $3.2 million awarded among 244 organizations nationwide. Grantees will implement quick-action projects to promote livable communities by improving housing, transportation, public spaces, civic engagement, and connection with family, friends, and neighbors with an emphasis on the needs of the 50-plus. Many of this year's awards support revitalizing communities adversely impacted by the pandemic and include a focus on diversity, inclusion, and disparities.

"We are incredibly proud to collaborate with these organizations as they work to make immediate improvements in their communities, encourage promising ideas and jumpstart long-term change, especially for those age 50 and over," shared AARP Nevada state director, Maria Moore ."Our goal is to support the efforts of our communities to be great places for people of all backgrounds, ages and abilities."

All projects are expected to be completed by November 10, 2021 and include:

Age & Dementia Friendly of Winnemucca - $5,420

Volunteers will restore and update a community garden for residents of all ages and abilities to promote safe social engagement, nutrition, and connection. Plans include installing raised beds, adding pavers for wheelchair/walker access, rebuilding decayed beds, adding irrigation, purchasing maintenance tools, constructing compost containers, installing benches and replacing fencing.

The Searchlight Betterment Organization - $11,875

This project includes the installation of eight regulation horseshoe pits the community will use to host tournaments. Construction will include two posts, two back stops and two pits for each of the eight pits project including minor ground preparation and grading.
Reno Center for Healthy Aging - $11,070

"Teach Me to Grow Healthy: The Intergenerational Community Garden Healthy Foods Program"" is a pilot project emphasizing the importance of nurturing, self-sufficiency, community engagement, and education. This project includes creating an intergenerational community garden growing indigenous food. It includes building a co-located hoop house for raised and elevated garden beds and a greenhouse for seeds and starter plants. The program will also offer nutrition education regarding the use of indigenous foods to its participants and the community.

City of North Las Vegas - $8,850

This project will promote engagement with the outdoors and encourage exercise through the City's campaign "All the best paths are taken by foot." The new project will add "end of trip" benches and seating to several community destinations. In addition, this project will include an outreach campaign to promote the installation of the benches and highlight the importance of staying active.

The Community Challenge grant program is part of AARP's nationwide Livable Communities initiative, which supports the efforts of cities, towns, neighborhoods and rural areas to become great places to live for people of all ages. Since 2017, AARP Nevada has awarded nine grants and more than $80,000 through the program to nonprofit organizations and government entities across the state.
View the full list of grantees and their project descriptions at www.aarp.org/communitychallenge and learn more about AARP's livable communities work at www.aarp.org/livable.