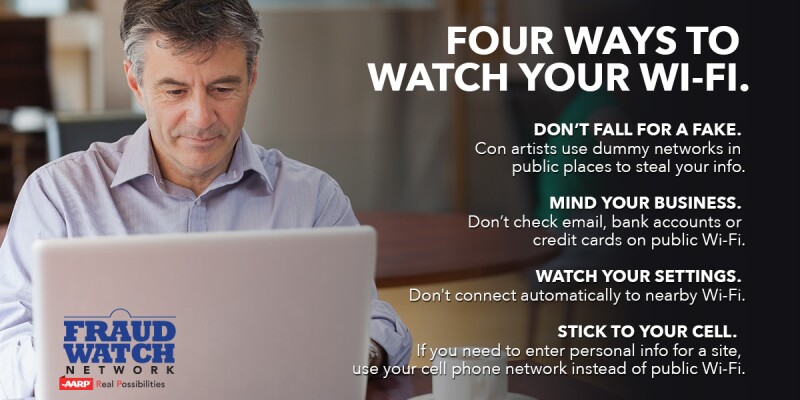 Every 2 seconds, someone's identity gets stolen. And, unfortunately, there are new scams popping up every day across Nevada and the nation. Con artists use a multitude of scams to steal your hard-earned money – from identify theft to investment fraud and through phishing on social media.

That's why AARP launched the Fraud Watch Network – to arm people of all ages with the tools and information they need to spot and avoid scams so they can protect themselves and their families. Sign up to join the AARP Fraud Watch Network to protect yourself and your family.

The AARP Fraud Watch Network is a free resource that anyone of any age can access. It provides:

A Watchdog: Our nationwide scam tracking map gives you access to warnings from local law enforcement, and first-hand accounts of breaking scams from people in your state. Plus, you can pass along your own experiences to inform others.
Information: By signing up, you will receive real-time alerts about the latest scams, tips on how to spot them so you can outsmart them before they strike
Resources: Through our fraud hotline, you can call to talk to a trained volunteer for advice if you are worried you or a loved one has been scammed.
For more info, attend an AARP Fraud Watch Network presentation in your community or schedule one for your group. Las Vegas volunteers are ready to go and we're expanding into new communities soon. Contact us at aarpnv@aarp.org to book a presentation. Additional resources are also available at aarp.org/FraudWatchNetwork.