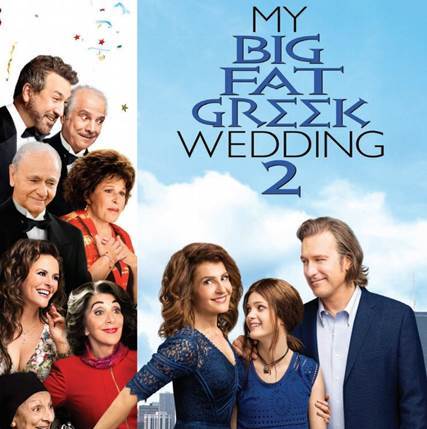 You are invited to watch a free screening of My Big Fat Greek Wedding 2 with AARP Nevada!
In the sequel, Toula finds her extended family rocked by the revelation that her mother and father were never really married—which, of course, requires an even bigger Greek wedding so they can officially tie the knot! Meanwhile, Toula struggles to spice up her own marriage, and is heartbroken when her daughter wants to go to a distant college to get away from her overbearing clan.
*This film is rated PG-13 for some suggestive material
Registration is Required; Seating is Limited
When: Tuesday, July 26 2016
Time: 7:00 pm
Where: Century Park Lane 16, 210 E Plumb Lane, Reno, NV 89502
To Register for Tickets:

Call 1-844-418-2281 or register online 
These events are extremely popular! Register ASAP!