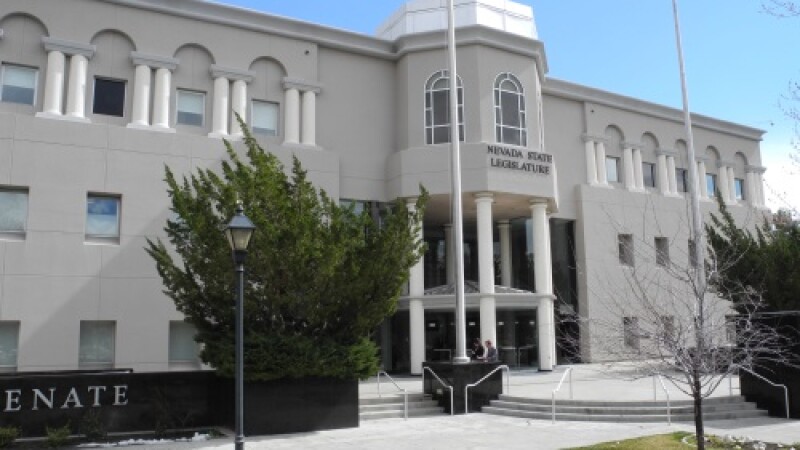 It's time to speak up and help our Nevada lawmakers hear the voice of AARP's 340,000 members as the Senate Government Affairs Committee will hear the very important Retirement Savings Bill (Work and Save) SB200 is being heard on Wednesday, March 24th at 3:30 p.m. in Carson City.

Many employers do not offer ANY retirement benefits or a way to save for retirement. This bill will create a program for employees who currently do not have retirement benefits, a new way to save for retirement through payroll deductions. This is an "auto-IRA" type program - where these businesses do NOT have to contribute to it or manage the program – they just let their employers take advantage of it.

People today just don't save for retirement on their own (less than 10%), and saving through payroll deductions increases the number who save up to 15 times! This will help Nevadans save money they need to have a secure retirement.

We need your help! Tell the Senate Government Affairs Committee to support this important Retirement Savings/Work and Save bill by sending in written support, and you can also support the bill at the Hearing:


Written Support: Consider sending written comments/testimony 24 hours before the Hearing to the Committee Manager at SenGA@sen.state.nv.us to be posted for the hearing. You may also send written comments up to 48 hours after the hearing. Written comments MUST be in a PDF format, and cannot just be written in the text of the email.
Support During the Hearing by following these simple steps


Find the meeting scheduled for March 24th and click "Participate"
Enter your information when prompted
Click on "Agenda Item" and choose "SB200"
Find and click "Position", and then click "Support"
You can put AARP in the Representing – we can now do that
Do not click "I wish to speak on this item" as I will be testifying for the bill
Click "Add Item", and then "Submit"
You will get a confirmation email but you do NOT have to listen or watch
Please join us and lend your voice to support SB200 and a more secure retirement savings opportunity for Nevadans.