Recently, on a Saturday afternoon in Las Vegas, a group of AARP Nevada volunteers joined the members of the UNLV Solar Decathlon team to help build the perfect home for seniors of the future.

UNLV Howard Hughes School of Engineering student, and Solar Decathlon team spokesperson, Valentina Alayon joins us on Nevada Voices to discuss the overall project and how AARP members are helping them with their entry in this year's contest.

What is the solar decathlon?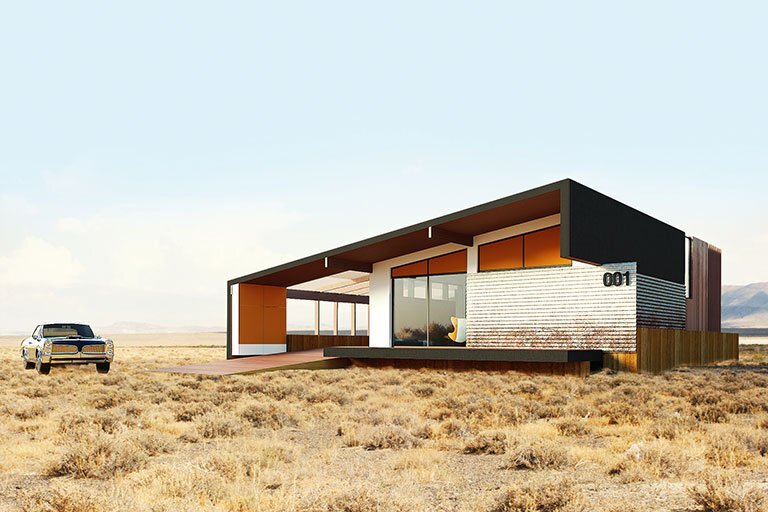 The contest, officially the U.S. Department of Energy Solar Decathlon, showcases innovative solar powered houses that are designed, built, and operated by collegiate teams. The winner of the competition is the team that best blends technology, market potential, and design excellence with smart energy production and maximum efficiency.

UNLV is one of 14 university teams worldwide accepted to compete in the 2017 competition. A University-wide collaboration, the team includes faculty and students from multiple UNLV colleges currently including the School of Architecture, the College of Allied Health Sciences, the Howard R. Hughes College of Engineering, and the William F. Harrah College of Hotel Administration.

This year, the team chose to also collaborate with AARP Nevada to build into the home age-friendly designs aimed at giving future aging Nevadans a home that would make it easier to age in place.

The university has a successful track record including its 2013 entry, DesertSol,which placed first among American universities and second overall in the competition out of a field of 20. Of the 10 areas the homes were judged on, DesertSol ranked No. 1 in Market Appeal, No. 2 in Communications and No. 3 in Engineering.

Alayon talks to us about the contest and how AARP Members are helping them build their concept with aging Nevadans - and Americans - in mind.

To Subscribe to the AARP Nevada Voices Podcast, you can do so from your platform of choice:

https://soundcloud.com/user-927519588/aarp-nevada-voices-podcast-5