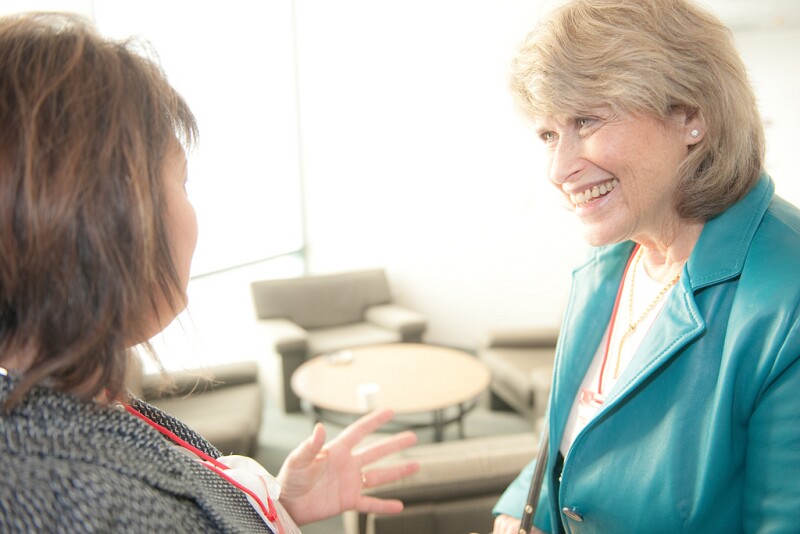 Social media is more than just tweeting, picture posting, and status updating. Did you know that jumping into the digital conversation is crucial to your career? While you may not need online skills to excel at your current job, knowing how to network effectively through social media could be key in finding your next job!
AARP launched Work Reimagined to bring together experienced workers, peers, employers, and world-of-work experts, to help job seekers navigate the new reality of using social media to find employment. Work Reimagined uses the power of LinkedIn to connect you to a larger professional network that grows by connecting you with your contacts, your contacts contacts, and their contacts' contacts. Drawn by the huge pool of workers, millions of companies maintain pages, and many of them post jobs, on LinkedIn.
More than 150 companies with immediate hiring needs have signed the Work Reimagined pledge, committing to recruit across all age groups and create a level playing field. A wide variety of organizations have jobs posted to LinkedIn and are looking to directly connect with top talent to fill their staffing needs. We anticipate that the number of participating companies will continue to grow in the coming months.
So what awaits you when you visit Work Reimagined?
First, sign in with your LinkedIn account and unlock all of the benefits of Work Reimagined. This also allows you to see more relevant job listings.
Second, once you've signed in to LinkedIn, you can see the top jobs from participating companies nationwide that may be a good match with your job skills.
Third, if you want more options, you can search all LinkedIn job postings using your zip code, job title, relevant key words, and other criteria.
Last, staying employable requires lifelong learning and constant networking, so make sure you connect with other experienced workers and get news and advice you can use in the Work Reimagined Discussion Group.
AARP also offers a number of other free resources to assist in your job search. Check out AARP's Job Tips for Workers 50+ for additional information on writing resumes & cover letters, nailing the job interview, job search strategies, and other career planning help. And if you're thinking of starting or growing your own business, check out AARP's Self Employment Resources. Last year, there were 7.4 million self-employed workers in the U.S. who are 50 or over, and millions more who dream of being their own boss. That's why AARP and the Small Business Administration have joined forces to provide counseling and training to these so-called "encore entrepreneurs."
[Photo courtesy of ttnk/Flickr]