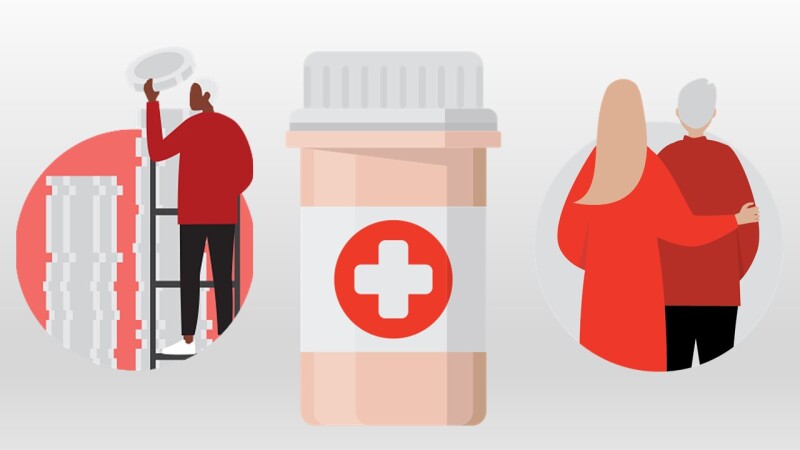 During the 2023 Legislative Session, AARP ND worked hard to make progress on the priorities you told us were important: 1) Lowering prescription drug costs; 2) Preventing financial exploitation of older adults; 3) Access to healthcare and home and community-based services; and 4) Protecting public employee pension retirement benefits. In three out of those areas, we had wins that will benefit North Dakotans 50 and older for years to come

LOWERING PRESCRIPTION DRUG COSTS
AARP supported policy changes that made the cost of prescription drugs more affordable.

PASSED: SB 2140 Public Employee Insulin Drug and Supplies Benefit caps out- of-pocket expenses for insulin and related medical supplies for individuals on state PERS health plan.
FAILED: SB 2031 Public Employee Retirement System (PERS) Prescription Drug Pilot Program. International reference pricing that would have allowed North Dakota to import more affordable drug payment rates from Canada as an alternative to importing actual drugs.

PREVENTING FINANCIAL EXPLOITATION OF OLDER/VULNERABLE NORTH DAKOTANS
AARP worked to build upon existing statutes to protect vulnerable adults, including creating a consumer protection penalty and restitution fund to pay back victims of fraud after successful prosecution of the eligible crimes.

PASSED: SB 2003 AG's Budget (Medicaid Fraud Unit & Consumer Fraud Protection Division). Additional protections against fraud and scams including three additional staff for the Medicaid Fraud Unit (an additional attorney, investigator and paralegal).
PASSED: SB 2325 Financial Crimes Restitution Fund. Creates a restitution fund for victims of securities and investment fraud.
ACCESS TO HEALTH COVERAGE AND HOME & COMMUNITY-BASED SERVICES
AARP advocated to ensure that older North Dakotans can live independently as they age in the setting of their choice with access to quality, reliable, and affordable healthcare.

PASSED: SB 2012 Department of Human Services Budget. Includes funding enhancements for home and community-based services and economic assistance including SNAP (food assistance) and LIHEAP (fuel assistance).
PASSED: HB 1014 Housing Incentive Fund (Industrial Commission Budget). Provides $13.75M to create affordable single and multi-family housing.
PASSED: HB 1158 Comprehensive Tax Bill. Expands the eligibility requirements and maximum reduction for the state's Homestead Property Tax Credit program for homeowners 65 and older.
More information on Advocacy: