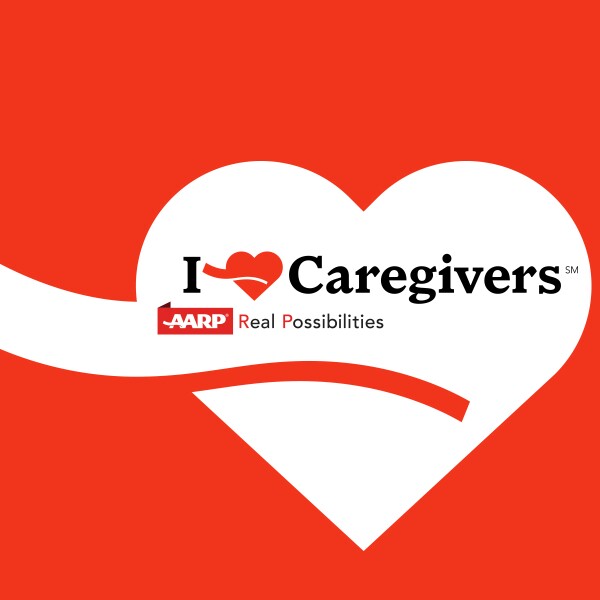 There's a silent army of family caregivers in this country that includes more than 100,000 North Dakotans each year.

These family caregivers work tirelessly, taking on a great labor of love to ensure that their loved ones – from spouses, siblings, parents, grandparents, and friends – can live independently, with dignity, at home.

They're always on call – often with no breaks or paid vacations.

And their voices need to be heard. One of those voices might even be yours.

AARP just launched I ♥ Caregivers, an initiative to highlight and unite these unsung heroes. Check it out and read the stories of family caregivers from across the country, then share your own story today.

The more stories we gather at I ♥ Caregivers, the more recognition family caregivers will receive in North Dakota and across the country – recognition they deserve.

So if you're a caregiver now, have been one in the past, or know someone who's giving their heart to keep a loved one safe and healthy, we hope you'll share your story today.

AARP North Dakota will be urging lawmakers to pass the Caregiver Advise, Record, Enable (CARE) Act . The legislation would allow each patient to designate a family caregiver and ensure the caregiver is notified if the patient is moved or discharged. The bill also would require the hospital to show the caregiver how to perform follow-up medical tasks needed at home, such as managing medications or dressing wounds.

A 2011 AARP survey found about 75,000 North Dakotans served as unpaid caregivers for family members or friends, providing an estimated $830 million worth of services.

AARP North Dakota is asking members to encourage their legislators to support the CARE Act. To help us fight for you, go to aarp.org/iheartcaregivers.